Already Registered?
Enter your email address to gain access. There is no access code or password needed as we have linked your access to the email address you entered when registering.
Pursue Your Passion for Teaching!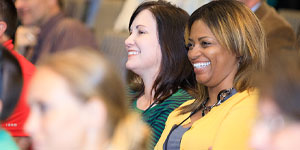 The Teaching Professor Conference
 is the place for educators who are passionate about the art and science of teaching. It's an exhilarating three-day event focused on the latest research-based, classroom-tested best practices to enhance your knowledge and drive ever-better outcomes for the students you teach. Due to travel and safety issues, the
Teaching Professor Conference
is switching to an all-online event for this year due to the COVID-19 pandemic. With your Teaching Professor Virtual Conference registration, you'll have access to every plenary, every concurrent session, every poster session, and other extras through the end of September. Access wherever and whenever you'd like!
The Teaching Professor Virtual Conference
 is interdisciplinary, so you'll benefit from perspectives you might not often hear, and you'll glean ideas from unexpected sources. We hope you can join us online this year!
How the 2020 Teaching Professor Virtual Conference Works:
Access instructions for the conference platform and conference app will be emailed to you prior to the conference
Each registrant will receive a single user access to the conference platform
Each registrant will have access to plenaries, sessions, poster sessions, and other features beginning on Wednesday, May 27.

These programs will be available to you on-demand

.
For preconference workshop registrants, instructions for access will be sent separately.

These workshops will be presented live

and will begin on time, so plan to log in 15-30 minutes prior to start.
Remember to download the conference app to access handouts, presenter profiles, networking, and sponsors. Instructions to download the app will be included with your registration.
"I LOVE the different tracks that are offered.  There are so many great sessions, so using the tracks truly has helped me to choose those that are specifically relevant to me."—Jeffrey Faunce, Professor and Associate Dean of Scholarship, Teaching and Learning
Choose the pre-conference workshops, sessions, and keynotes that serve your need to know and your desire to grow. Whichever learning path you create for yourself, you'll enjoy an experience that's:
Practical
You'll find The Teaching Professor Conference bursting with research-based, classroom-tested ideas for better teaching. You'll leave with a slew of high-impact, ready-to-implement practices you can put to work from the very first day of classes—without busting your budget or ballooning your workload.
Collaborative
Count on learning not just from our expert presenters, but from your fellow delegates. In pre-conference workshops and interactive sessions, as well as lively conversations over coffee and lunch, you'll hear about the challenges your colleagues face, and their often-ingenious solutions.
Innovative
From the latest technology, to the latest research, to the latest tools for a changing educational landscape, the conference brings you the best new thinking—side-by-side with time-tested teaching principles. You'll gain invaluable perspectives to help keep your pedagogy fresh and engaging.
Inspirational
Amid the clatter and clutter of an academic year, it's easy to lose sight of why you do what you do. It's good to be reminded that you're impacting lives in the best way possible. Surrounded by others who do this important work, you'll celebrate teaching in all its aspects, and come away refreshed and inspired.
There's plenty for you at the Teaching Professor  Virtual Conference! We're tuned in to the needs of: