Educational Development Professionals Conference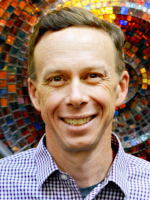 Russell Carpenter
Eastern Kentucky University
Russell Carpenter, PhD, is the Assistant Provost and Professor of English at Eastern Kentucky University. Carpenter serves as Editor-in-Chief of the Journal of Faculty Development and past editor of the Communication Center Journal. Carpenter has written or edited a wide range of books including Engaging Millennial Faculty, Studio-Based Approaches for Multimodal Projects, Writing Studio Pedagogy, and Sustainable Learning Spaces. Carpenter is the former President of the Southeastern Writing Center Association (SWCA) and Chair of the National Association of Communication Centers. He received the 2018 Turner Award from the National Association of Communication Centers, along with the 2015 Preston Award for Leadership. In 2020, he was awarded the Southeastern Writing Center Association's highest recognition, the Achievement Award. Carpenter has received multiple top-panel awards from the National Communication Association's Communication Center division for scholarship focused on innovations in multimodal communication, program design, and communication-focused partnerships. ​
Innovation in Educational Development: Designing Approaches for Engagement
At many institutions, student success, learning, and retention continue to factor prominently in  teaching initiatives and academic leadership. Barriers to engagement, however, suggest the need for innovation in educational development. Leaders across higher education institutions continue to ask important questions in these areas, especially in light of recent technological shifts. How can we engage faculty and our institutional communities in meaningful interactions and development? How can creative and innovative approaches help us identify new ways of designing impactful practices across teaching spaces, student learning experiences, and educational development initiatives?
We will first identify common barriers to engagement in educational development. Foregrounding creativity in educational development practices and designs, we will then examine innovative approaches you can incorporate into your initiatives and foster engagement to address such barriers.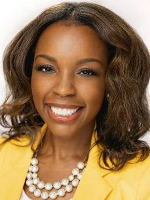 Shantell
Strickland-Davis
Central Piedmont Community College
Shantell Strickland-Davis, PhD, is the Associate Vice President of Organizational Learning and Leadership Development at Central Piedmont Community College in Charlotte, NC. She serves as the college's chief talent officer and has the privilege of consulting with all units of the college in the design and development of faculty, staff, and leadership professional learning, programming, and resources that support a culture of institutional excellence. Strickland-Davis oversees all facets of professional learning and engagement at the college, including equity, diversity, and inclusion programs, faculty development, online teaching, educational development, technology education, and support for college leaders and administrators. Strickland-Davis also teaches in an adjunct faculty capacity to maintain her connection to students and student success practices. Strickland-Davis is a published author and presenter whose research agenda includes faculty efficacy and confidence and understanding the ways in which community college faculty are best supported through classroom instruction, assessment, and engagement.
Educational Developers as Change Agents: Practical Solutions and Strategies for Innovative Teaching Centers
Faculty play a key role in a student's success – they serve as the discipline expert, the counselor, the advisor, the mentor, and a guide for encouraging and motivating students.  Supporting the heart of this work are educational developers – we serve as a subject matter expert, a teaching and learning advisor, and a guide for student learning outcomes – all essential in encouraging and motivating our faculty partners.  Educational developers have great opportunities to lead institutional change by influencing and supporting quality teaching, learning technology innovation, and creating student-centered, inclusive learning environments.  Though complex, the role of an educational developer can be rewarding; especially when challenged with, and empowered to move beyond traditional services.
Join us in this plenary to discover how you can lead change at your institution by transforming your teaching center with practical strategies and proven best practices for faculty engagement, learning, and success.