STEM Educators Conference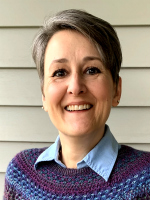 Lolita Paff
Penn State Berks
Lolita Paff, PhD, serves as the associate professor of business and economics at Penn State Berks. Integrating professional experience as a CPA with subsequent training as an economist, she teaches introductory and advanced courses in accounting, business, and economics. Paff's pedagogical interests include classroom and online interaction, metacognition, critical learning skills, learning-centered instruction, and student motivation. In 2014 she received a MERLOT Classics Award in Business for co-authoring an exemplary online learning resource.
ChatGPT & STEM: Teaching Strategies to Outsmart the Robot
Since ChatGPT's introduction in November, college faculty have entered a new reality. As Henry Kissinger wrote in the Wall Street Journal: education is heading into a period of mystery, risk and surprises. Much of the news focuses on the novelty of what ChatGPT or GPT4 can and can't do. What's harder to find is practical advice for today's college teachers. Is homework dead? Should we bring back the Blue Books? What about academic integrity?  This interactive presentation considers three fundamental questions:
What do students need to be able to do or know- now and in the future?
How is ChatGPT affecting teaching in STEM?
How will we know if students have learned?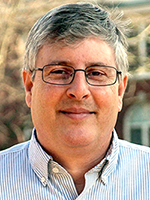 Michael Prince
Bucknell University
Michael Prince, PhD, is a professor of chemical engineering at Bucknell University. He is the author of over 100 education-related papers for engineering faculty, with a particular focus on active and inductive teaching strategies. Prince was actively involved in helping to establish Bucknell University's Teaching and Learning Center and works extensively with the center to support faculty development efforts. He travels extensively to deliver training courses to national and international audiences.
Active Learning for Busy Skeptics
Active learning has consistently been shown to be more effective than traditional instruction for promoting learning, motivation and student retention. Despite this overwhelming research support, STEM instructors have a number of significant concerns about adopting active learning techniques in their own classes. Common concerns include worries about preparation time, content coverage, and student resistance to new teaching methods. This presentation is designed to introduce quick and simple active learning techniques that are effective in STEM, require little preparation or class time, and which generate little or no student resistance.