Health Professions Educators Conference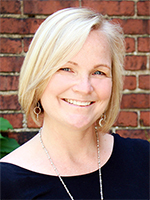 Marie Norman
University of Pittsburgh
Marie Norman, PhD is professor of medicine and clinical and translational sciences at the University of Pittsburgh and co-author of the best-selling book (recently released in its second edition) How Learning Works: 8 Research-Based Principles for Smart Teaching. Among her many roles, Norman directs the Innovative Design for Education and Assessment (IDEA Lab), where her team brings together instructional, graphic, and multimedia design to "make learning beautiful."
Finding Our Foundations in a Turbulent Time: Using Learning Principles to Guide Educational Decisions
We are educating medical professionals at a moment of dizzying change and existential uncertainty. Medical knowledge is exploding; new health problems emerge while long-time health disparities persist; hidebound educational approaches and institutional hierarchies are under increased scrutiny; pressure to adopt educational technologies and learning modalities is intense; and providers frustrated by the myriad dysfunctions of the healthcare system are leaving the profession, just when the world needs them most.
The role of medical educators is critically important, but how do we find our way in such turbulent times? What principles should guide us? I argue that a small number of research-based learning principles, properly understood and applied, offer the stability and guidance we need in times of change and uncertainty. In this session, we will focus our attention on three principles with particular resonance to medical education, using cases to explore both their diagnostic power and the practical strategies they suggest.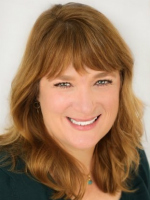 Katherine Sanders
Sanders Consulting
Katherine Sanders, PhD works with leaders interested in improving employee and organizational health. She consults and teaches classes on systems thinking, change-readiness, and how to design work to promote health, innovation, and sustainable productivity. Katherine earned her BS, MS and PhD in Industrial & Systems Engineering from the University of Wisconsin – Madison. Her specialty is human factors engineering and her research centered on occupational stress. Katherine founded and led a campus-wide faculty development center based on her dissertation.
How Healthcare Educators Can Help Prevent and Heal Exhaustion and Burnout (for themselves and their students)
Exhaustion and burnout in healthcare and education have reached epidemic levels. Healthcare educators are educating students to join a workforce under tremendous pressure and are, themselves, in a stressful occupation. Many of the same stressors that shape classroom experiences are translated into the workplace, acculturating healthcare professionals to believe there are no viable options to the "systems" as we know them. In order for healthcare to shift toward greater health, students entering high-burnout occupations must be able to identify levers for change and have the ability to advocate for their own health at work.
We will discuss: stressors that can make classroom teaching (and learning) exhausting; classroom teaching approaches that promote student and instructor health as well as meaningful learning; and preparing students to be active participants in promoting change.