Leadership
in Higher Education Conference
October 12-14, 2023
Hilton Orlando
Orlando, FL
Whether you're an up-and-coming leader or your leadership experience began decades ago, your institution needs your knowledge, reliability, and clear-minded judgment. And, of course, you know that outstanding administrators can't let their busy careers languish. 
That's why the Leadership in Higher Education Conference offers six different conference tracks, each focusing on a current trend for those who oversee the halls of learning and the many varied programs they host. But before returning to your home institution, unpack your bags for a weekend in sunny Orlando, Florida. 
While you're there, discover all the new ways to stay on the cutting edge of higher education trends in the 21st century.
So, whatever your leadership role and motivation for attending the 2023 Leadership in Higher Education Conference, you'll have a memorable experience participating in various sessions, networking in the hallways, and enjoying meals together. Plus, you'll return to your campus, company, or organization with all the knowledge you could absorb in a few very special days.

Leadership in Higher Education Conference
Last day to receive discounted hotel reservation price
Last day to receive discounted conference registration rate
"This is one of the most, if not the most, impactful conferences available for leaders and faculty developers. "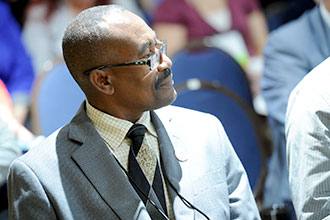 Academic Leaders
Administrative Leaders
Department Chairs
Deans
Division Heads
Program or Project Directors
Provosts
Faculty Aspiring for a Greater Leadership Role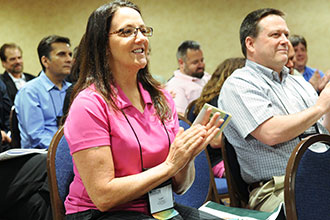 How Does This Conference Benefit Me?
Develop your leadership abilities regardless of experience
Learn immediate leadership skills from experts who are part of the higher education community
Build your network with others who are just as passionate about leadership as you are
Gain new perspectives in an interdisciplinary programming format
Take part in a variety of topics and depth that match your specific needs
Well-organized so you get the absolute most out of the experience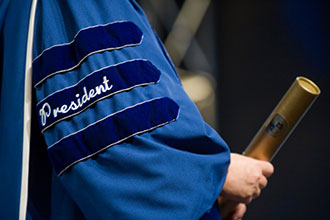 Building and refining innovative approaches to higher-education leadership
Holistic programs to accommodate today's diverse students, faculty, and staff
Managing and improving institutional culture and climate
Dealing with problems that arise at the department and college level
Overcoming challenges to student retention
Promoting student success
Skills required for successful leadership for new academic leaders
Additional relevant and special topics that connect to the roles of higher education leaders