Leadership
in Higher Education Conference
October 10-12, 2024
Orlando, FL
Your role as an academic leader requires your expertise, skills, and judgment all to be impeccable. On top of that, you must be current with the trends, innovations, and challenges affecting your institution. That's a lot of pressure!

You'll find exactly what you need to thrive in your role at the 2024 Leadership in Higher Education Conference, continuing our tradition of excellence in keeping leaders like you at the cutting edge of academic innovation.
Regardless of role or experience, the preconference workshops, plenary presentations, and concurrent sessions are adaptable to any type of institution or leadership position within higher education. You'll learn new methods to manage change and enhance productivity while you network with like-minded peers and nationally recognized experts, gain tips, sharpen your skills, and share your knowledge with those just as passionate about higher education as you are.
Join us from October 10-12, 2024 to find the inspiration and motivation to lead your team with excellence and impact institution and student success!

Leadership in Higher Education Conference
Proposal submission deadline.
Last day to sign up for 2024 at the Super Early Bird rate.
Last day to book discounted hotel room rate.
Last day to sign up for discounted conference rate.
"This is by far, my favorite leadership conference! Topics are easily transferrable to daily leadership practice. On Monday following the conference, I have already applied lessons learned from these engaging sessions."
"I valued the conversations, coffee conversations, and almost all of the sessions provided opportunities to connect with others."
"Informed presenters providing practical and actionable ideas that I will implement immediately and broadly at my institution."
"I always come away with great ideas. This is my favourite higher-ed conference!"
"The conference has rejuvenated me academically."
"The Leadership in Higher Education Conference offers current and practical approaches that are relevant for leaders at all levels."
"The conference itself was very well organized, marketed, and executed. The facility was great and there were great opportunities to learn and network."
"All of the sessions were full of good information. I have been to plenty of things like this where maybe a handful of the talks were worth watching. In this conference, everything was worth attending."
"Great presenters and good opportunities to network."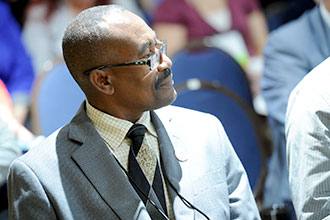 Academic Leaders
Administrative Leaders
Department Chairs
Deans
Division Heads
Program or Project Directors
Provosts
Faculty Aspiring for a Greater Leadership Role
How Does This Conference
Benefit Me?
Develop your leadership abilities regardless of experience
Learn immediate leadership skills from experts who are part of the higher education community
Build your network with others who are just as passionate about leadership as you are
Gain new perspectives in an interdisciplinary programming format
Take part in a variety of topics and depth that match your specific needs
Well-organized so you get the absolute most out of the experience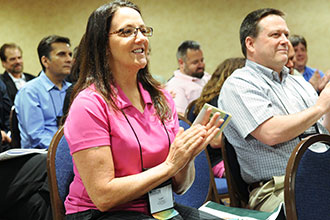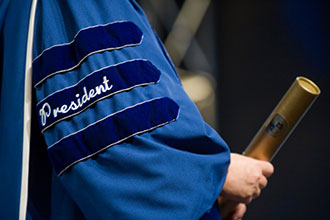 Building and refining innovative approaches to higher-education leadership
Holistic programs to accommodate today's diverse students, faculty, and staff
Managing and improving institutional culture and climate
Dealing with problems that arise at the department and college level
Overcoming challenges to student retention
Promoting student success
Skills required for successful leadership for new academic leaders
Additional relevant and special topics that connect to the roles of higher education leaders