Teaching Professor Conference COVID-19 Update
This is a difficult time for colleges and universities across the globe. At the Teaching Professor Conference your health and safety is our number one priority. That is why we launched the Teaching Professor Virtual Conference. Access the same great content the Teaching Conference is known for wherever you are!
Check out the Virtual Conference here.
Check out our FAQ page regarding current Teaching Conference Registrants.
Pursue Your Passion for Teaching!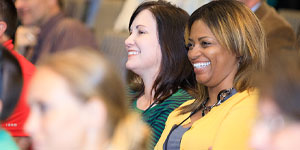 The Teaching Professor Conference is the place for educators who are passionate about the art and science of teaching. It's an exhilarating three-day event focused on the latest research-based, classroom-tested best practices to enhance your knowledge and drive ever-better outcomes for the students you teach.
Imagine yourself in the company of more than a thousand like-minded educators! Over three memorable days in Atlanta, Georgia, you will engage in an exhilarating array of presentations designed to help you hone your pedagogy, drive ever-higher student achievement, and enhance your professional development.
At this year's conference, you'll find workshops, poster sessions, plenaries, and scores of concurrent sessions exploring the myriad elements of good pedagogy. As always, The Teaching Professor Conference is interdisciplinary, so you'll benefit from perspectives you might not often hear, and you'll glean ideas from unexpected sources.
We hope you can join us this year!

"I loved being with like-minded people who love teaching and want to be better at it!"
—2019 Teaching Professor Conference Attendee
"I LOVE the different tracks that are offered. There are so many great sessions, so using the tracks truly has helped me to choose those that are specifically relevant to me."
—Jeffrey Faunce, Professor and Associate Dean of Scholarship, Teaching and Learning
Choose the pre-conference workshops, sessions, and keynotes that serve your need to know and your desire to grow. Whichever learning path you create for yourself, you'll enjoy an experience that's:
Practical
You'll find The Teaching Professor Conference bursting with research-based, classroom-tested ideas for better teaching. You'll leave with a slew of high-impact, ready-to-implement practices you can put to work from the very first day of classes—without busting your budget or ballooning your workload.
Collaborative
Count on learning not just from our expert presenters, but from your fellow delegates. In pre-conference workshops and interactive sessions, as well as lively conversations over coffee and lunch, you'll hear about the challenges your colleagues face, and their often-ingenious solutions.
Innovative
From the latest technology, to the latest research, to the latest tools for a changing educational landscape, the conference brings you the best new thinking—side-by-side with time-tested teaching principles. You'll gain invaluable perspectives to help keep your pedagogy fresh and engaging.
Inspirational
Amid the clatter and clutter of an academic year, it's easy to lose sight of why you do what you do. It's good to be reminded that you're impacting lives in the best way possible. Surrounded by others who do this important work, you'll celebrate teaching in all its aspects, and come away refreshed and inspired.
---
There's plenty for you at the Teaching Professor Conference! We're tuned in to the needs of: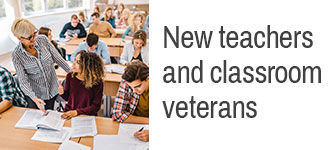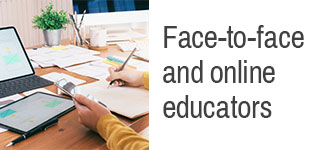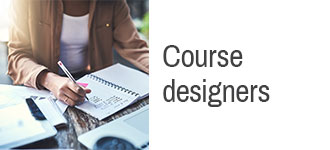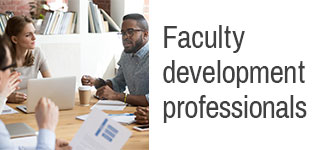 ---
Take advantage of early registration savings. The Teaching Professor Conference will be the one conference you'll be talking about long after it's over. Last year's conference sold out—so don't delay!
See you in Atlanta!

---

---