The Magic of Synchrony: Savoring the Process of Teaching Through the Pandemic and Beyond
Teaching through the pandemic forced higher education to closely examine the student experience in ways it never has before. Previously related to online classes, now even face-to-face courses faced scrutiny as more attention was paid to what worked better to help students learn. Many faculty learned new instructional methods to teach remotely and discovered how much they missed some old practices. Teaching will be different after the pandemic. How will it be different? What will be keep from remote teaching? In answering these questions, the presenter will first take a spirited trip along the evolution of teaching to then focus on the role played by synchronous teaching (live class sessions) and how it illustrated the importance of student-instructor rapport, building community, and the value of 'being human'.

At the end of this plenary, participants will be able to:
Describe the many ways the pandemic changed teaching
Analyze the relative value of different contributors to learning
Evaluate different modalities of teaching
Explore ways to teach in a post-pandemic era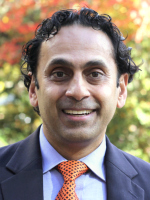 Regan A. R. Gurung, Oregon State University
Regan A. R. Gurung, PhD, is interim executive director of the Center for Teaching and Learning and professor of psychological science at Oregon State University. He has published 15 books, most recently The Complete Guide to a Teaching Focused Career, and over 120 peer-reviewed research articles. He is winner of the American Psychological Foundation's Charles L. Brewer Distinguished Teaching of Psychology award, and the CASE Wisconsin Professor of the Year Award, founding co-editor of APA's journal Scholarship of Teaching and Learning in Psychology, and is past president of the Society for the Teaching of Psychology and Psi Chi, the International Honor Society in Psychology.
Designing for Care: Inclusive and Adaptive Digital Pedagogies
Educational institutions are spaces for learning, but more specifically, they are spaces for social learning. There is no one-size-fits-all set of best practices for building a learning community, whether on-ground or online. Right now, we should begin our efforts toward building community by designing for the students who need that community most, the ones most likely to have been feeling isolated even before the pandemic: disabled students, chronically ill students, students of color, queer students, and students facing housing and food-insecurity. Our ability to develop community will depend on our willingness to acknowledge trauma that members of our community have and will experience. bell hooks writes, "As a classroom community, our capacity to generate excitement is deeply affected by our interest in one another, in hearing one another's voices, in recognizing one another's presence." So, our ability to develop community will also depend on our willingness to continue feeling joy, having epiphanies, asking hard questions, and sharing our curiosity with one another.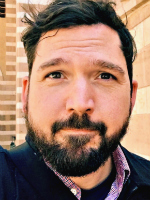 Jesse Stommel, University of Mary Washington
Jesse Stommel, PhD, is the digital learning fellow and senior lecturer of communication and digital studies in the University of Mary Washington. He  is also the co-founder of Digital Pedagogy Lab and Hybrid Pedagogy: the journal of critical digital pedagogy and co-author of  An Urgency of Teachers: the Work of Critical Digital Pedagogy. Stommel is a documentary filmmaker and teaches courses about pedagogy, film, and new media. He experiments relentlessly with learning interfaces, both digital and analog, and his research focuses on higher education pedagogy, critical digital pedagogy, and assessment.
Equity, Diversity, and Inclusion
For the last 20 years discussions in higher education have circulated in and around diversity, equity, and inclusion. We are called to do more in this time in history.  This is especially this case with discussion regarding classroom culture and effective teaching practices of minoritized, racialized and under-represented student populations. This interactive plenary session will explore psychological aspects of culture, its impact on faculty and students and specific strategies to improve teaching and learning outcomes for all who desire them. It is time to take our teaching practices to the next level.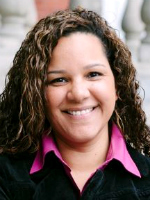 Courtney Plotts, Council For At Risk Student Education and Professional Standards 
Courtney Plotts, PhD, is a licensed and certified psychologist who writes and speaks about culturally responsive teaching and community building. She has written two books on Latino/a and Black culture and online spaces. She is currently the National Chair of the Council For At Risk Student Education and Professional Standards. She has been recognized by the California State Legislature for A Bold Commitment to Change and Education. She offers workshops on topics related to building community and culture in online spaces, effective culturally responsive teaching, and best practices. She is a  subject matter expert for books, most recently contributing to  Small Teaching Online by Flower Darby and James Lang and two other pending publications in 2021.