The 2024
Teaching Professor
Annual Conference
June 7-9, 2024 •  New Orleans
Solve the Challenges
of Today's Teaching Together
It's not your imagination—teaching has gotten more demanding in the past few years. Come to The Teaching Professor Conference June 7-9, 2024, in New Orleans to get some tools, tricks, ideas, and inspiration to handle the issues facing college professors today. You don't have to struggle with these challenges alone!
We created the Teaching Professor Annual Conference to help teachers explore ways to help students learn while being able to network and collaborate with your fellow teaching professors. Share ideas, discuss strategies to combat issues, and get the charge of inspiration from knowing that you are not alone in tackling an ever more challenging teaching environment in higher education today!
As new challenges arise and old ones persist, there is no better place to find solutions you can use professionally. So join us in New Orleans to get some answers to your burning questions about teaching today!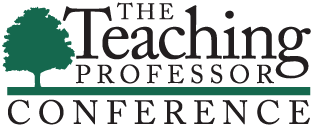 JANUARY 16, 2024
Proposal acceptance letters delivered
MARCH 18, 2024
Last day to sign up for lowest conference rate
MAY 17, 2024
Last day to book discounted hotel room rate
MAY 24, 2024
Last day to sign up for final discounted conference rate
JUNE 7, 2024
Conference begins
"I loved the practical nature of this conference. I came away with strategies and suggestions from colleagues that will directly impact my teaching. Networking and make friends with colleagues across the nation was a huge plus as well."
"New, generative ideas! Help and conversation without judgment. We can talk successes and failures. Energy and passion about teaching that is unmatched anywhere else. It is very easy to slide into unhelpful grumbling about students, but this group is so very enthusiastic about teaching that the positive energy is infectious."
"Excellent conference and planning in presentation, speaker and topic quality and tracks for specialization of choice to attendee. Atmosphere, networking and daily length of conference and movement between sessions was skillfully planned. Thank you."
"The Teaching Professor Conference always provides concrete ideas I can implement immediately."
"This was my second time attending and I thoroughly enjoyed it. It was very well organized, and professional. I would highly recommend it to other colleagues who are interested in attending conferences."
"I loved the ability to interact with other educators who are passionate about what they do. That is SO huge, especially in this environment."
"The information shared was very useful and applicable to my own teaching practices. Loved the interdisciplinary aspect."
"The presentations provided excellent ideas for improving instruction."
"It's rare (in my experience) to find all of the sessions attended to be interesting and relevant. I had take-aways for each one!"
The Teaching Professor Annual Conference Is:
and back by popular demand in New Orleans!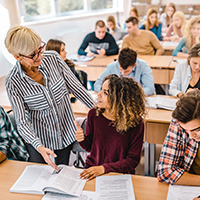 New teachers and classroom veterans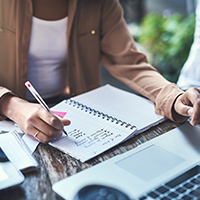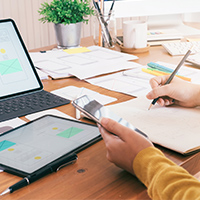 Face-to-face and online educators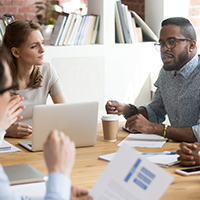 Faculty development professionals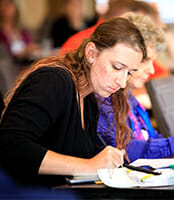 Choose from an array of in-depth conference sessions in Instruction, Student Learning, or Instructional Growth and Development.
Mingle with professionals from across the country, around the world, and a wide range of disciplines.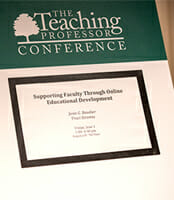 Design your own program by selecting the topics that most interest you.
Subscribe to The Teaching Professor Conference alerts and be the first to know about important updates.