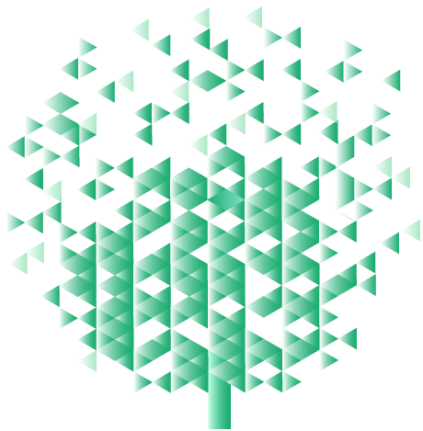 Teaching Professor
Online Conference
Synchronous: October 25-28, 2022 
Asynchronous: October 29-December 31, 2022 
The world is changing.
Education is changing.
Your students are changing.
Are your teaching practices keeping up?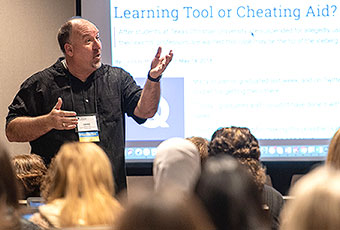 Learn teaching practices you need to help your students succeed! Includes all-new sessions taught by top teaching experts. You will truly transform how you teach and how your students learn.
What can you expect from the Teaching Professor Online Conference?
The perfect mix of live and on-demand programs created to fit your busy schedule
Plenary presenters that will enlighten you to upcoming trends that impact you as an educator 
Innovative networking sessions that connect you to others in an inviting atmosphere of collegial interaction 
Nine carefully chosen topic areas to help you customize your conference experience 
Optional workshops that will make you roll up your sleeves to produce detail-rich plans that will immediately impact your teaching
The opportunity to refresh, reenergize, and invigorate your teaching 
Nationally recognized teaching and learning presenters, selected through a blind review process 
Actionable ideas that you can begin using right away 
New teachers and classroom veterans
Face-to-face and online educators
Faculty development professionals
We learn better as a group.
Sign up 10 or more people and each registrant will receive:
A special discounted price of $299 per person (a savings of $200 per person!)
Access to all live and on-demand sessions
Presentation materials
A guide to getting the most from this special conference
How is the Teaching Professor Online Conference Different from Other Virtual Conferences?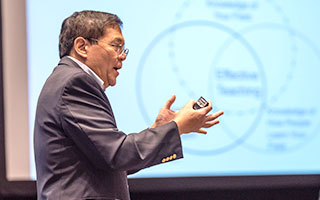 First,
our presenters are selected through an intense vetting process. You'll get the best of the best.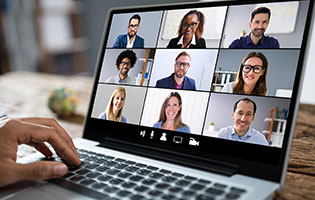 Second,
we built in unique and innovative networking events that will immerse you in conversations with others who are as passionate about teaching as you are.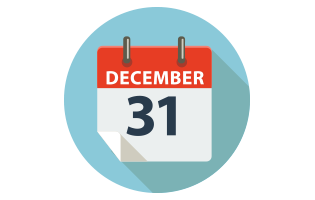 Third,
we have the ideal blend of synchronous and asynchronous presentations. You will be able to access any session as many times as you wish up to December 31.