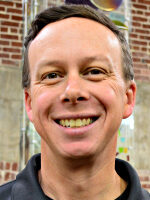 Russell Carpenter, PhD
Russell Carpenter is assistant provost and professor of English at Eastern Kentucky University. Carpenter serves as Editor-in-Chief of the Journal of Faculty Development and past editor of the Communication Center Journal. Carpenter has written or edited a wide range of books including Engaging Millennial Faculty, Studio-Based Approaches for Multimodal Projects, Writing Studio Pedagogy, and Sustainable Learning Spaces. Articles have appeared in Computers and Composition, Journal of Learning Spaces, Across the Disciplines, Journal of Excellence in College Teaching, and the Journal of Creative and Artistic Education, among others. Carpenter is the former President of the Southeastern Writing Center Association (SWCA) and Chair of the National Association of Communication Centers. He received the 2018 Turner Award from the National Association of Communication Centers, along with the 2015 Preston Award for Leadership. In 2020, he was awarded the Southeastern Writing Center Association's highest recognition, the Achievement Award. Carpenter has received multiple top-panel awards from the National Communication Association's Communication Center division for scholarship focused on innovations in multimodal communication, program design, and communication-focused partnerships.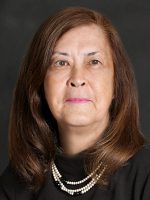 Edna B. Chun, DM
Edna B. Chun teaches in the graduate Human Capital Management program in the Columbia University School of Professional Studies and is chief learning officer with HigherEd Talent. She has more than two decades of strategic human resource and diversity leadership experience in public higher education. Her work and publications focus on academic and administrative talent practices that build organizational capacity. A sought-after keynote speaker and facilitator, Chun is an award-winning author and thought leader with a major body of published work on diversity and human resource practices in higher education. As a nationally recognized expert in leadership development, she frequently advises universities and colleges on diversity strategic planning, total rewards strategy, talent acquisition and retention, change management and organizational development, cultural competence, inclusive pedagogy, and the integration of HR and diversity practices. Her expertise is in the development of concrete, research-based strategies that strengthen organizational synergy and build more inclusive cultures in support of institutional goals.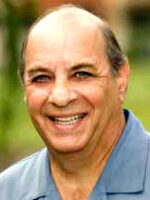 Robert Cipriano, EdD, Conference Advisor
Robert Cipriano is professor emeritus and former department chair at Southern Connecticut State University.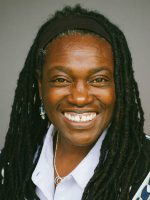 Stephanie Delaney, PhD
Stephanie Delaney is the vice president of instruction at Renton Technical College and is a certified change manager and productivity executive coach focused on supporting equity work. Delaney has a strong background in guided pathways and eLearning and has spoken nationally on issues related to leadership, productivity, technology, and effective online teaching and learning. Delaney earned her PhD in educational leadership in higher education/distance education at the University of Nebraska at Lincoln. She also holds a law degree from the University of San Diego School of Law and a master's degree in environmental law from Vermont Law School. She earned her BS at Georgetown University.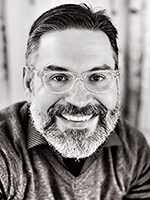 Oliver Dreon, PhD
Oliver Dreon is a professor of educational foundations at Millersville University of Pennsylvania. From 2013-2020, Dreon served as the director of the Center for Academic Excellence where he led professional development for online teaching, active learning, Universal Design for Learning, and student-centered instruction. At Millersville, Dreon teaches a wide variety of education and instructional technology courses both in face-to-face and online formats. He is the co-author of the book Authentic Instruction with Technology: A Student-Centered Approach, the co-editor of the book, Teacher Education for Ethical Professional Practices in the 21st Century, and co-author of The Power of Blended Learning in the Sciences. Dreon has spent nearly 30 years teaching in various educational environments and provides regular professional development and consultation on online and blended learning. His work examines how technology can be used to support student development through physical, online, and hybrid learning spaces.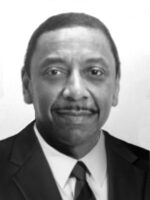 Alvin Evans
Alvin Evans serves as higher education practice leader with HigherEd Talent. With more than twenty years of executive-level experience in complex local education agencies and doctoral extensive institutions of higher education, he works with organizations seeking to develop strategic and cutting-edge organizational capabilities. His expertise lies in core human resources administrative functions (talent management, total rewards programs, professional development, information systems, labor and employee relations, contract negotiation and administration, EEO, and Affirmative Action), policy development, organizational design and development, program evaluation, change management, organizational diversity, coaching and mentoring programs and leveraging qualitative and quantitative data to enhance organizational efficiency and effectiveness. Evans is recognized by his peers as a thought leader and award-winning author. His publications focus on leadership, organizational development, and  DEI. In addition, he is a sought-after speaker at educational and diversity symposia and conferences.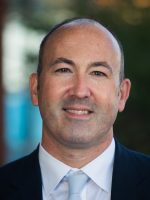 Craig Hlavac
Craig Hlavac, EdD, is associate professor and chairperson of the Music Department at Southern Connecticut State University. He received both bachelor of arts in Music and bachelor of science in Education degrees from the University of Connecticut, a master of music degree from Yale University, and an EdD in educational leadership from the University of Hartford. Hlavac's research interests include the impact of the organizational mission on the decision-making of educational leaders, the use of organizational and departmental missions to prioritize decision-making, and the utility of mission-based management in the administration of the contemporary university.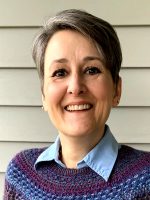 Lolita Paff, PhD
Lolita Paff serves as the associate professor of business and economics at Penn State Berks. She is an innovative teacher with expertise in flipped instruction, blended course design, teaching with technology, interaction, and engagement. Her teaching experience includes face-to-face, hybrid/blended, and online in synchronous and asynchronous settings. She leads faculty development workshops and has received a MERLOT Classics Award in Business, a peer-reviewed national honor, for authoring an exemplary online learning resource.