Get inspired at a conference unlike any other!
NCSL has trained more than 25,000 students over the past 45 years. Colleges, trade schools and universities from across the USA and around the world send their best students to this ultimate 2-day leadership training experience in Orlando, Florida. Now it's your turn.
"It was my first time attending the conference. I really loved it. I learned a lot about myself and especially other people's experiences. I can't wait to attend another one next year."
"I had a phenomenal time with all the other colleges and learned new ways to better myself and as a leader."
"Go (to NCSL), it will invigorate your students and help you feel like you did professional development at the same time! Worth going, have been attending for years!!"
"Everything is always great! You pick the best location and presenters. I am deeply impressed with the knowledge gained by my students."
"The opportunity to come out here and learn from different individuals that have years upon years of experience is unmatched. This has opened my eyes to cultural differences and given me so much great information that I can apply in my everyday life!"
"This isn't like any other conference. The sessions are something that will make an impact on you and you actually learn."
"Every single person from my group, especially myself, took away important lessons we will surely use again."
"Amazing new people, the opportunity to show your art no matter what, content shared, the quality of speakers. The location was amazing, great service!!!"
"Every part of it was incredible and encouraging and lifegiving. Thank you so much for gifting us with such an amazing opportunity for growth."
"It's not just a boring conference that you attend, it's very inclusive and they want you to be yourself and be comfortable. Don't be afraid to make new friends or even work on your communication skills."
"NCSL is a great event to allow you to make new connections and build your brand to become the best version of yourself."
"My students will be presenting what they have learned to their fellow students later this year."
"There's zero downsides to going. You'll definitely learn something or have your view broadened."
"I got to learn information about a program I am trying to implement in my organization, and this boosted it to the next level!"
NCSL is:
Inclusive—we take input from all perspectives and seek out presenters with a variety of backgrounds (not the same people every year)
Independent—we are student centered and not affiliated to a specific organization. Instead NCSL is truly a student leadership conference representing the hard work that student leaders put in everyday
Fun and Focused—let's face it, we all learn better when we're relaxed and confident. Why would you want your leadership conference to be any different?
NCSL gives you much more. In addition to excellent keynotes and workshops we also include: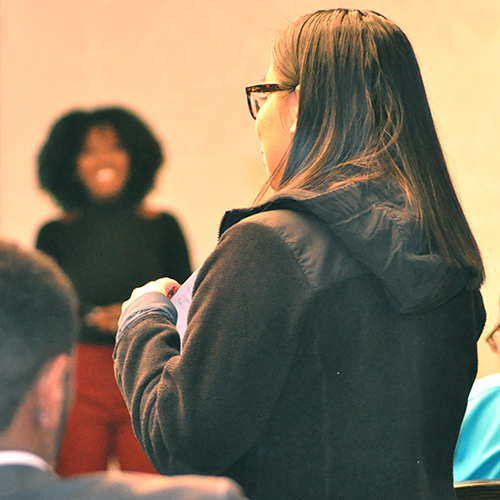 NCSL puts you on the fast track to leadership excellence.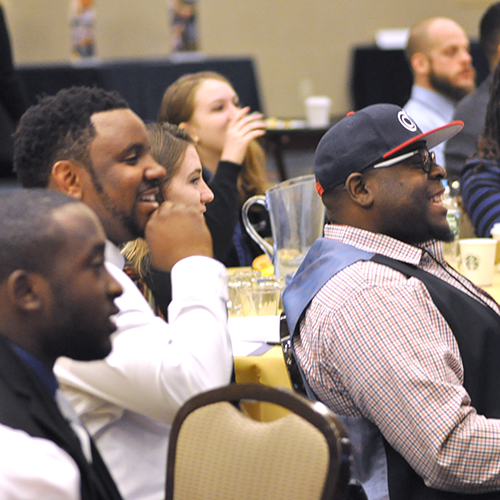 Discover what it takes to be a good leader in today's shifting cultural landscape.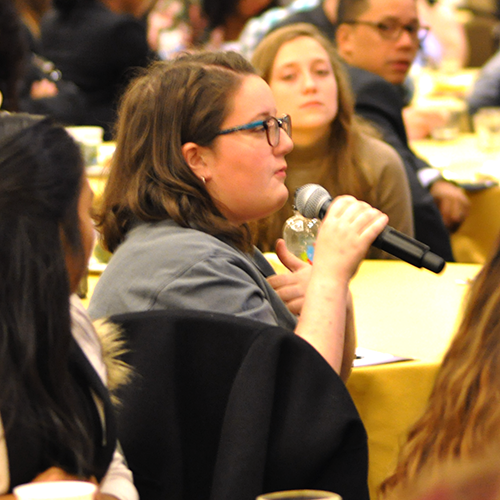 Succeed in college and after graduation by developing skill sets your college degree won't teach you.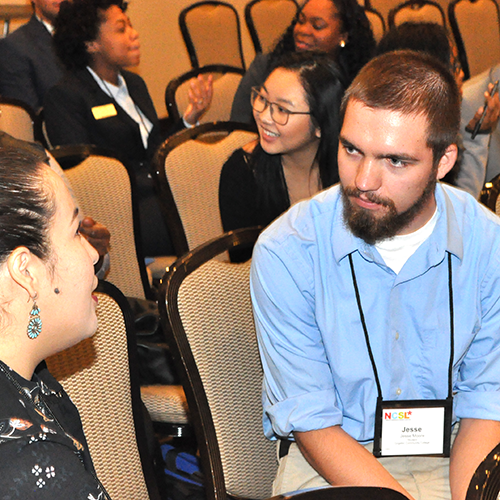 Get out of your comfort zone...
And have a ton of fun doing it.