Preconference Workshops
The Leadership in Higher Education Virtual Conference offers four half-day preconference workshops to further enrich your conference experience.
These sessions are held live on Thursday, October 1 from 11:00 am–2:30 pm CDT. 
Enrollment is offered during conference registration. Priced at $299 each.
If you have already registered for the conference or would like to register for only a preconference workshop, call 608-246-3590 to enroll.
---
Working toward Departmental Equity: Conversations with Search Committees
Thursday, October 1, 2020 | 11:00 am–2:30 pm CDT
Donna Qualters & Annie Soisson, Tufts University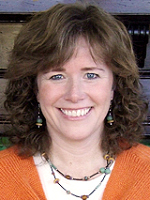 Annie Soisson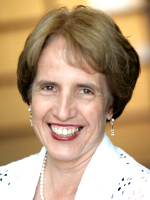 Donna Qualters
In this preconference workshop, participants will go through a 3-hour faculty development session that we have used at our university to help faculty search committees view their work through the lens of equity. Framed in a conversational mode, we will address unconscious bias from the conception of the job description through evaluation of the final candidates. Participants will leave with a structure, framework, and a guide to adapt to working with their own search committees to address unconscious bias in the hiring process.
Following this preconference workshop participants will be able to:
Understand implicit bias and the role it plays in hiring new faculty
Describe committee member responsibilities at each phase of a faculty interview and selection process
Determine selection criteria
Define the recruitment strategy
Selecting qualified candidates
Conducting interviews
Evaluating candidates
Recognize how implicit bias may appear at the different phases of the search process and strategies for reducing implicit bias throughout the process
---
Starting and Running an Online Education Program
Thursday, October 1, 2020 | 11:00 am–2:30 pm CDT
Brian Udermann, University of Wisconsin – La Crosse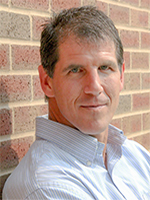 Brian Udermann
Starting and maintaining successful online education programs can be challenging. There are many factors to consider such as the overall culture on campus towards online education, professional development opportunities offered to faculty interested teaching online, if adequate administrative infrastructure exists to support online initiatives, ensuring the quality of online courses and online degrees, creating policies and procedures specific to online education. During this preconference workshop the facilitator will share lessons learned over the past twelve years serving as the director of online education at the University of Wisconsin-La Crosse.
Following this pre-conference workshop participants will be able to:
Identify effective strategies to recruit and evaluate online instructors
Describe budget models for funding online education programs
Outline steps to offer high-quality support services to online students
Explain a variety of strategies to retain online students
Discuss ways to become more strategic with online programming
Summarize the importance of having policies & procedures specific to online education
Describe strategies to improve faculty buy-in towards online education
Explain how to effectively review online courses and programs to improve quality
Identify how to use analytics to improve the quality of online education
Discuss strategies to gather online student and faculty feedback
---
Developing and Evaluating Teaching Effectiveness
Thursday, October 1, 2020 | 11:00 am–2:30 pm CDT
Jennifer Todd and Tonya Buchan, Colorado State University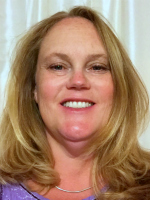 Tonya Buchan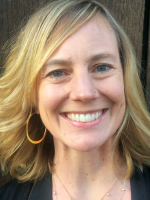 Jennifer Todd
Teaching is a multi-faceted, complex endeavor no two instructors approach in the same manner, making the evaluation process for administrators a challenging, often daunting task. Colorado State University (CSU) faced this challenge head-on through changing the Faculty Manual code, requiring departments to: define effective teaching; describe the process and criteria for evaluating teaching effectiveness; promote development of teaching through reflective practice; and evaluate teaching using multiple forms of evidence.
To support departments, our team at The Institute for Learning and Teaching (TILT) constructed a definition of effective teaching, which led to the creation of the Teaching Effectiveness Framework and a recommended process for developing and evaluating teaching effectiveness.
During this workshop, we examine seven essential, interrelated domains of effective teaching practices, each grounded in the scholarship of teaching and learning. We offer a customizable Framework as a foundation for developing and evaluating teaching excellence at any institution. Participants will leave the workshop with a draft of a plan to develop and evaluate teaching effectiveness at their institution. Following this preconference workshop participants will be able to:
Use key factors to assess their institutional/college/department readiness
Discuss the connection between the TEF, professional development, and evaluation
Apply the TEF goal setting process to their institutional context
Recognize the impact of a holistic approach to evaluating teaching and the tools available to them
Identify possible assessment criteria for the various pieces of the TEF
Draft an implementation plan to develop and evaluate teaching effectiveness at their institution
---
Wellness from A to Z
Thursday, October 1, 2020 | 11:00 am–2:30 pm CDT

Jenny Van Amburgh
Seena Haines
Susan Stein
Seena Haines, The University of Mississippi School of Pharmacy, Jenny Van Amburgh, Northeastern University, and Susan Stein, Sue M. Stein Consulting, LLC
There is significant buzz in the media today about burnout, work exhaustion, and job dissatisfaction among diverse professionals. While some organizations have placed a critical lens on how they can help their employees avoid burnout due to its correlation with higher rates of depression, unhappiness in the workplace, and attrition, others have not. These workplace factors may negatively impact the organization resulting in decreased overall effectiveness. Learning about diverse strategies and solutions can assist individuals and organizations move toward improved work life integration, increased individual and organizational vitality, and enhanced job satisfaction. This workshop will provide self-assessment tools and strategies to improve wellbeing and resiliency skills.
Following this preconference workshop participants will be able to:
Define the wellness gap in society today
Explore factors that can lead to personal and professional fulfillment through needs assessment tools
Apply strategies and solutions to create an individual action plan to improve wellbeing and promote resiliency skills