The Leadership in Higher Education Conference offers four half-day preconference workshops. The cost is $319 per workshop. The half-day workshops are held Thursday, October 12 in the afternoon before the conference begins.
Enrollment is offered during conference registration.
If you have already registered for the conference and would like to add a workshop to your registration, call 608-246-3590 to enroll.
Thursday, October 12, 1:00-4:00 pm
Leadership Bootcamp: Developing Academic Leadership Skills in Higher Education
Sara Zeigler and Russell Carpenter, Eastern Kentucky University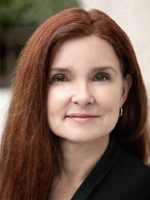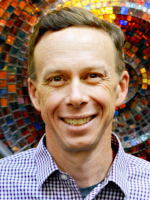 This preconference workshop focuses on developing academic leadership skills. Academic leaders are often asked to take on roles, tasks, or projects with little or no formal (or even informal) training in this area. Being a new academic leader can be challenging without intentional approaches, skill development, periodic assessment, self-assessment, and intentional reflection. Many new academic leaders are expected to lead, guide, and mentor full-time staff members, tenure-track faculty, tenured faculty, or committees of a variety of configurations. Based on years of higher education academic experience as faculty members and university leaders, the facilitators will guide participants through a multi-step process of leadership skill development and strategies that prioritize practical approaches participants can readily apply and transfer to their own contexts. Participants will:
Examine current higher education leadership needs and priorities in light of current research;
Reflect on their own leadership values;
Define and navigate professional relationships and boundaries (e.g., mentoring, coaching, and supervising);
Prioritize leadership decision making;
Explore approaches for expanding leadership skills in different situations;
Discuss leadership scenarios and potential outcomes;
Assess their leadership strategies and skills using a matrix designed for this workshop; and
Develop a leadership action plan for use across a variety of academic contexts.
Thursday, October 12, 1:00-4:00 pm
Leading through Higher Education's Uncertain Future
Hilary L. Link, Drew University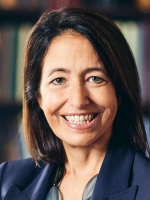 Will higher education as we know it survive? Only if it is willing to be disrupted and transformed, to fully embrace the uncertainty ahead, and learn to navigate constant flux and change.  For most institutions today, hoping that things will "go back to normal" and denying the accelerating change impacting higher education are no longer sufficient. Higher education leaders must be willing to let go of the way things have been done, to envision entirely fresh approaches, new students, innovative programs, and extraordinary missions in order to transform and create a long-term trajectory of success. And while it is tempting to look only toward future-oriented solutions, the reality is that we have a historical model for this re-shaping of education and our world: the Renaissance, which similarly embodied a new way of seeing, a new way of speaking about education and an embrace of uncertainty, even though it was de-stabilizing and frightening. This workshop 
will lead participants through a deep-dive into successful historical models of education for earlier societies, design-thinking exercises to free us from traditional education structures, and the implementation of entrepreneurial business tools that provide roadmaps that allow us to re-envision how our institutions affect change.  Together, we will reimagine what higher education's future could be.
This workshop will provide for attendees:
Space and time carved out for thought leadership on an entirely new way of conceptualizing higher education's future;
Practical ways to embrace uncertainty, even though it may seem de-stabilizing;
An understanding of what change management in higher education means and how it can help our institutions move quickly to adapt;
Design-thinking exercises for formulating new ideas on how their specific institutions can re-envision themselves for the future;
Examples of business management tools institutions have successfully used to navigate change;
Clear planning and effective tools to bring back to their home campuses in order to introduce change management; and
Opportunities to partner with like-minded leaders interested in bold change needed to adapt to higher education's future challenges.
Thursday, October 12, 1:00-4:00 pm
Building (or Reviving) a Faculty Mentoring Program
Jennifer E. Potter and Cynthia Cooper, Towson University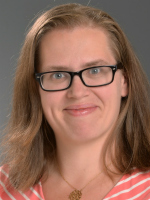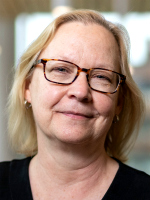 This pre-conference session focuses on the nuts and bolts of building a faculty mentoring program. We will discuss the steps required to launch a program, things to consider about the structure of a new faculty mentoring program, how to get buy-in from faculty and administrators, and best practices in assessing faculty mentoring programs. We bring our expertise in building department, college, and university faculty mentoring programs, building faculty mentor training programs, and supporting and assessing faculty mentoring broadly.
Attendees will:
Understand the benefits of faculty mentoring programs for faculty and institutions;
Determine the best faculty mentoring program structure for their unit and situation;
Formulate a plan to build (or revive) a faculty mentoring program; and
Formulate assessment tools that will best measure success for their program.
Thursday, October 12, 1:00-4:00 pm
Moving Large-Scale Campus Initiatives Forward from Anywhere in the Institution
Patrick Farrell, Lehigh University and Katherine Sanders, Sanders Consulting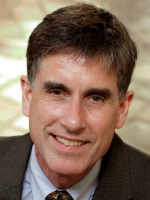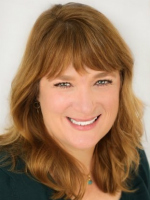 Large-scale campus initiatives (e.g., developing a more diverse faculty or reimagining the undergraduate experience) are often broadly supported efforts but they can seem overwhelming to implement at the college, department, or unit level. Further, engaging faculty and staff in these initiatives is challenging because they feel removed from the process and struggle with seeing the relevance to their daily work.
However, integrating campus initiatives into on-going campus work structures (e.g., hiring committees, annual review processes, curriculum committees) can create sustainable progress. It's a strategic process that uses work structures as effective levers for change. A successful outcome will move the specific campus change initiative forward and change the ways you and the faculty and staff you support conduct your daily work.
In this preconference workshop, we'll explain how to identify the processes that can be levers, how to choose the levers that you can influence from your position in the institution, and how you can integrate the process and product elements of the campus initiative into your existing work structure.
Using systems thinking frameworks and real-life examples from change initiatives at Lehigh University where Patrick used hiring committees and annual reviews to help advance some of the major campus priorities, this workshop will demonstrate how to:
Identify existing campus work structures that could be levers for change;
Identify feasible entry points; and
Consider actionable steps you can take when you return to your campus.