Transferable Training Skills
For student affairs professionals looking to enhance the leadership skills of the students they work with, this Magna Online Seminar, presented and facilitated by Leadership Trainer, will help maximize engagement and develop leadership capacity in their students.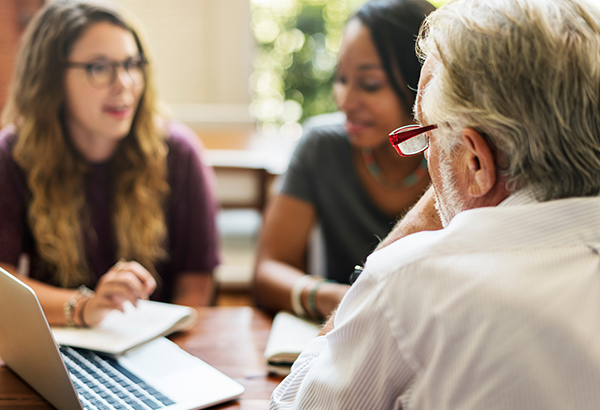 In this session, you will explore how training and facilitation skills can be transferred to other leadership roles to maximize engagement and develop leadership capacity. For example, if you know how to work with strategic questions and silence during training experiences, you can leverage that skill to facilitate meaningful team meetings and developmental one-to-one conversations.
This session is presented and facilitated by the Founder and Executive Director of Leadership Trainer, an organization about and explicitly dedicated to equipping the next generation of leadership trainers and educators with the knowledge, skills, and dynamism to effectively leadership train and develop others.
Who should attend?
Student Advisors
Student Affairs Professionals
Why you don't want to miss this!
Too often, those charged with the leadership development and training of others do not have the knowledge, skills, or dynamism to ensure their participants can effectively access, internalize, and then apply their leadership learning. This session is designed to help teach specific leadership development and training skills that you can use immediately in your campus advising and mentoring work.
What's included?
Your seminar registration includes the following:
12-month on-demand access
Written transcript
Handouts from the presenter
100% satisfaction guarantee
There is no limit to how many times the seminar is accessed while available on-demand.
Product Code: SC22CC
Campus Access License
With the purchase of the optional Campus Access License, registrants are granted a license to download the program contents to a password-protected network, server, or website for additional staff use. You will receive information on downloading the contents of the program within 3-5 business days after payment has been received by Magna.
Group Subscription Options
Campus Safety, Compliance, Department and Program Evaluation and Assessment, Digital Library, Equity, Inclusion, and Diversity, Faculty Support, Group Subscription, Institutional Assessment, Institutional Culture, Leadership, Leadership, Online Program Evaluation and Assessment, Online Program Strategy, Personal and Professional Development for Academic Leaders, Regulatory Compliance, Risk Management, Strategic Planning, Student Support, Supporting Online Faculty, Title IX Clery and VAWA

From:

$

1,297.00

for 1 year

Assessment, Grading, and Feedback, Blended and Flipped Learning, Course Delivery and Instruction, Course Design and Preparation, Department and Program Evaluation and Assessment, Digital Library, Faculty, Faculty Support, Group Subscription, Institutional Culture, Leadership, Legal Concerns, Monday Morning Mentor, Online Assessment, Grading, and Feedback, Online Course Delivery and Instruction, Online Course Design and Preparation, Online Program Evaluation and Assessment, Online Program Strategy, Personal and Professional Development for Academic Leaders, Specific Student Populations, Student Engagement, Supporting Online Faculty, Teaching Strategies

$

999.00