Academic Leader covers the trends, challenges, and best practices today's academic decision-makers need to protect and enhance their institution's mission while meeting the evolving demands from internal and external stakeholders.
The more participants in the Group Membership, the more cost effective for your institution.
For custom pricing and to purchase a Group Online Subscription today, contact Sales at (608) 227-8183 or email sales@magnapubs.com.
Lead Your School with More Confidence and Purpose
Higher education is changing. For some, it's not changing fast enough. For others, it's changing so fast it's hard to keep up. Wherever you stand along the change continuum,
Academic Leader
is here to provide expert guidance. The all-new
Academic Leader
covers the trends, challenges, and best practices of today's academic decision-makers. By becoming a member you will gain access to the latest thinking in academic leadership and learn how peers at other institutions are solving problems, managing change, and setting direction. While the burden of expectations is especially heavy on those in charge,
Academic Leader
will ensure you are fully prepared to make informed, practical decisions on almost every issue that comes across your desk. Become a member today!
Membership Benefits
12-month membership site access
In-depth articles on a variety of leadership topics each month
One 20-Minute Mentor or on-demand Magna Online Seminar per month featuring practical wisdom from fellow higher education decision-makers
Full access to five years of archived articles and resources loaded with sage advice that will make your institution stand out
12 months of new content each year
A robust and interactive web experience with enhanced features and formats, expanded coverage areas and superior site navigation
Who Should Read Academic Leader?
Academic Leader
appeals to college and university leaders of almost every level, with resources designed specifically to help you do your job more effectively. This membership is ideal for:
Academic deans
Department chairs and heads
Provosts
Academic vice presidents
Program directors
Professionals in any academic leadership role
"Straightforward and informative. I like the perspectives of multiple viewpoints (faculty and administration)." – Cathleen H. Cogdill, PhD, Associate Dean, Math, Science, Technologies & Business, Northern Virginia Community College
"Informational topics that keep me in the loop."
– Margaret Bourcier, Manager, eLearning, University and Workplace Partnerships, Mott Community College
Learning Topics
As a member of
Academic Leader
, you will receive new content twice monthly on the topics that matter most to you, such as:
Course and Program Evaluation and Assessment
Budgets and Finance
Curriculum Planning and Development
Faculty Development
Faculty Recruitment and Retention
Institutional Culture
Leadership and Management
Promotion, Tenure, and Evaluation
Risk Management and Compliance
Student Issues
Academic Leader (ISSN 1938-1417) is published by Magna Publications Inc., 2718 Dryden Drive, Madison, WI 53704. SKU: DPALAA.
Recognition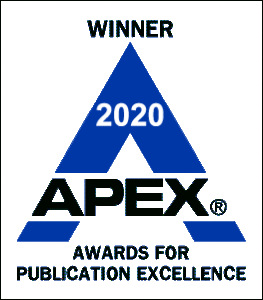 $

79.00 –

$

109.00
Group Subscription Options