This is your opportunity to join two higher education professionals and your peers in a live setting to discuss your choice of specific aspects of wellbeing and how it relates to your personally and professionally.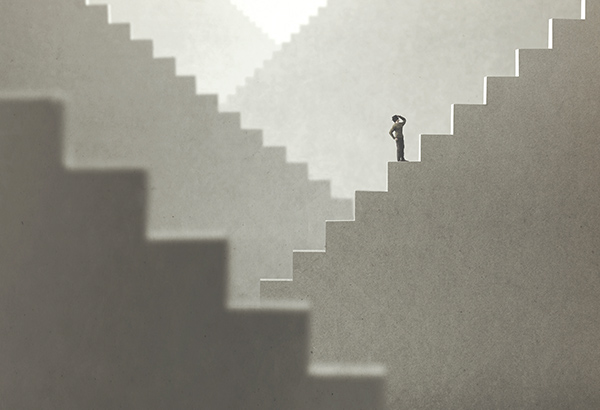 Rejuvenate your outlook and thrive!
Understanding and managing physical, emotional, mental, social, and spiritual wellbeing can lead to more joy and less stress. You can join other higher education professionals in a journey to achieving wellbeing and resilience!
With the Wellbeing Webinars, each month, you'll learn about one specific aspect of wellbeing, including:
character strengths,
goal setting,
life domains,
financial wellbeing,
vulnerability, and self-compassion.
The webinars are led live by Drs. Stuart and Seena Haines as part of the Wellbeing Elixir course, an innovative online course developed by educators for educators. Now, we've opened up the monthly synchronous learning sessions so anyone can attend, even if you are not enrolled in the course.
What are the learning goals?
Each monthly webinar teaches wellbeing strategies including:
Identifying what gives your life meaning
Learning self-care strategies to improve mind, body, and spirit
Learning how you can contribute to a more joyful workplace
Making meaningful connections with your peers, from your campus, or anywhere else in the country
Identifying your core values and characteristics, and learning how to apply them so you can lead a more fulfilled, meaningful life
Who should attend?
Faculty
Staff
Academic Leadership
How Does This Work?
You register for the webinar(s) that you would like to attend.
You will receive an email 3 days prior to the start of your selected webinar(s) with information on how to join live on your webinar date.
You will also receive an email the morning of your selected webinar with the same access instructions.
Your selected webinar(s) are live on their scheduled date/time. Registering for a webinar grants you live access only. On-demand access for these webinars is only available by registering for The Wellbeing Elixir.
Monthly Webinar Schedule in Detail
Social Wellbeing
Friday, December 15, 2023, 12:00 – 1:00 PM Central
Social connection is fundamental to human flourishing. By creating meaningful connections with others, building social structures, and maintaining a healthy balance between work and home we can benefit by seeing an increase in healthy habits, emotional wellbeing, and physiological response. Learn how to find support and increase your social connections to reap many benefits.
Financial Wellbeing
Friday, January 26, 2024, 12:00 – 1:00 PM Central
Financial health is an important aspect of wellbeing. This live webinar examines how finances can be a source of stress, worry, and conflict. It gives practical ideas for achieving financial wellbeing through building security, freedom, and autonomy around your finances.
Group Subscription Options
Campus Safety, Compliance, Department and Program Evaluation and Assessment, Digital Library, Equity, Inclusion, and Diversity, Faculty Support, Group Subscription, Institutional Assessment, Institutional Culture, Leadership, Leadership, Online Program Evaluation and Assessment, Online Program Strategy, Personal and Professional Development for Academic Leaders, Regulatory Compliance, Risk Management, Strategic Planning, Student Support, Supporting Online Faculty, Title IX Clery and VAWA

From:

$

1,297.00

for 1 year

Assessment, Grading, and Feedback, Blended and Flipped Learning, Course Delivery and Instruction, Course Design and Preparation, Department and Program Evaluation and Assessment, Digital Library, Faculty, Faculty Support, Group Subscription, Institutional Culture, Leadership, Legal Concerns, Monday Morning Mentor, Online Assessment, Grading, and Feedback, Online Course Delivery and Instruction, Online Course Design and Preparation, Online Program Evaluation and Assessment, Online Program Strategy, Personal and Professional Development for Academic Leaders, Specific Student Populations, Student Engagement, Supporting Online Faculty, Teaching Strategies

$

999.00