How Can I Gauge Online Learning Through Engaging Activities and Assignments?
For remote and online teachers who want to assess learning to keep students on track, this 20-Minute Mentor provides many ideas specific to online and remote teaching for activities, assignments, and assessments that gauge learning.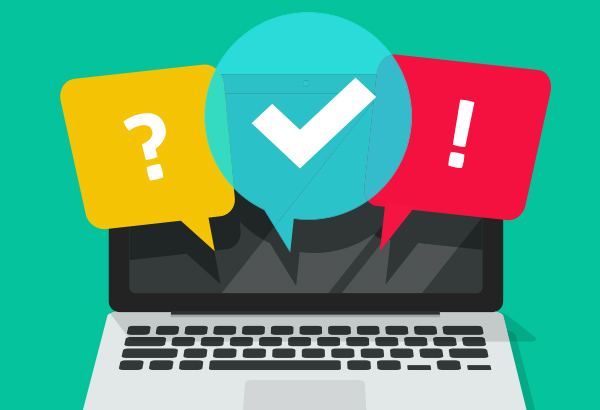 How Can I Gauge Online Learning Through Engaging Activities and Assignments?
As a teacher, you are generally familiar with creating assignments in a traditional in-person class environment, but in an online environment, how do you gauge your students learning and comprehension so that you know they are mastering the material?
This 20-Minute Mentor builds on what you already know about assignments and activities while explaining how you can adjust, adapt, and expand your existing assignments and activities you have—and adopt some new ones—to strengthen your teaching in an online context.
You will be able to strengthen your teaching by becoming more attuned to what students are actually learning in an online class; learn how to craft more engaging, useful activities for online learning; and add some creativity and fun to your online teaching. You will be provided with specific tactics and frameworks for remotely assessing how much students understand the material taught in an online course and be able to implement new activities and assignments online to gauge student comprehension.
Learning Goals
After viewing this Magna 20-Minute Mentor, participants will be able to:
Use activities in live sessions to gauge student comprehension
Implement several kinds of asynchronous activities that can be employed to check for understanding
Understand how assignments can be used to determine what particular skills and understanding students in an online course have and have not yet attained
Topics Covered
The importance of gauging online student learning and why it's a doubly productive process
Examples of remote activities that help provide a measure of student progress
The types of assignments that usefully inform you about what students do and do not yet fully understand, or what they can and cannot yet do
Examples of assignments that can be used to effectively gauge student online learning
Useful digital tools for gauging online learning with activities online
How to make sure your formative assessments are useful for you and for your students
Audience
This program will benefit:
Professors
Adjunct Professors
Associate Professors
Assistant Professors
Instructors
Visiting Lecturers
High School Teachers
Product Code: QM20IA
Campus Access License
With the purchase of the optional Campus Access License, registrants are granted a license to download the program contents to a password-protected network, server, or website for additional staff use. You will receive information on downloading the contents of the program within 3-5 business days after payment has been received by Magna.
Group Subscription Options
Assessment, Grading, and Feedback, Blended and Flipped Learning, Course Delivery and Instruction, Course Design and Preparation, Department and Program Evaluation and Assessment, Digital Library, Faculty, Faculty Support, Group Subscription, Institutional Culture, Leadership, Legal Concerns, Monday Morning Mentor, Online Assessment, Grading, and Feedback, Online Course Delivery and Instruction, Online Course Design and Preparation, Online Program Evaluation and Assessment, Online Program Strategy, Personal and Professional Development for Academic Leaders, Specific Student Populations, Student Engagement, Supporting Online Faculty, Teaching Strategies

$

999.00

Campus Safety, Compliance, Department and Program Evaluation and Assessment, Digital Library, Equity, Inclusion, and Diversity, Faculty Support, Group Subscription, Institutional Assessment, Institutional Culture, Leadership, Leadership, Online Program Evaluation and Assessment, Online Program Strategy, Personal and Professional Development for Academic Leaders, Regulatory Compliance, Risk Management, Strategic Planning, Student Support, Supporting Online Faculty, Title IX Clery and VAWA

From:

$

1,297.00

for 1 year