How Can I Pace DEI Work to See Subtle Gains Now and Significant Gains in the Future?
This 20-Minute Mentor demonstrates experienced productivity strategies, used by a tenured expert in leading success large-scale Diversity, Equity, and Inclusion initiatives, to better manage large projects and find short-term success.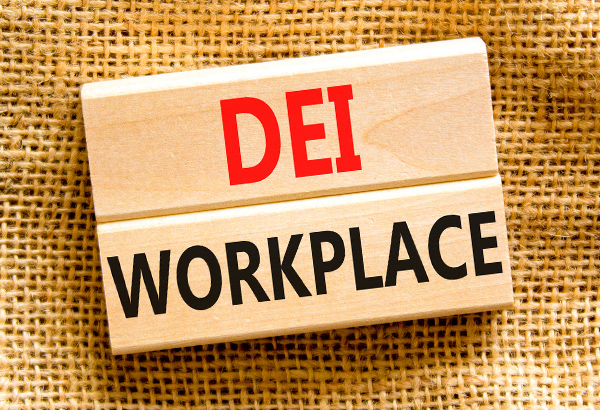 How Can I Pace DEI Work to See Subtle Gains Now and Significant Gains in the Future?
Diversity, Equity, and Inclusion work can be unwieldy, exhausting, and hard to prioritize in the flood of the everyday. It's essential to learn a new way to think about DEI work, to make it more actionable and more satisfying so you can see and quantify the differences made in people's lives.
Consider this your "how to" program! This 20-Minute Mentor provides strategies for narrowing and prioritizing your DEI work, identifying what success looks like, and even finding time to celebrate those successes.
Learning Goals
After viewing this Magna 20-Minute Mentor, participants will be able to:
Identify the struggle in making progress in DEI work
Follow a multi-step process for narrowing DEI work from a huge multi-generational project into weekly tasks
Recognize ways to prioritize and celebrate the work
Keep the process going long term
Topics Covered
Taking control of a project for short-term wins
Successfully managing a project and staying on track
Continuing the work for longer-term gains
Audience
This program will benefit:
Faculty
Academic Leadership
Diversity Officers
Product Code: PM22NA
Campus Access License
With the purchase of the optional Campus Access License, registrants are granted a license to download the program contents to a password-protected network, server, or website for additional staff use. You will receive information on downloading the contents of the program within 3-5 business days after payment has been received by Magna.
Group Subscription Options
Assessment, Grading, and Feedback, Blended and Flipped Learning, Course Delivery and Instruction, Course Design and Preparation, Department and Program Evaluation and Assessment, Digital Library, Faculty, Faculty Support, Group Subscription, Institutional Culture, Leadership, Legal Concerns, Monday Morning Mentor, Online Assessment, Grading, and Feedback, Online Course Delivery and Instruction, Online Course Design and Preparation, Online Program Evaluation and Assessment, Online Program Strategy, Personal and Professional Development for Academic Leaders, Specific Student Populations, Student Engagement, Supporting Online Faculty, Teaching Strategies

$

999.00

Campus Safety, Compliance, Department and Program Evaluation and Assessment, Digital Library, Equity, Inclusion, and Diversity, Faculty Support, Group Subscription, Institutional Assessment, Institutional Culture, Leadership, Leadership, Online Program Evaluation and Assessment, Online Program Strategy, Personal and Professional Development for Academic Leaders, Regulatory Compliance, Risk Management, Strategic Planning, Student Support, Supporting Online Faculty, Title IX Clery and VAWA

From:

$

1,297.00

for 1 year