How Can I Structure Class Discussions to Maximize Student Engagement?
For faculty who are looking to improve the quality of class discussions, this 20-Minute Mentor provides a three-step process for structuring discussions to increase participation and student engagement.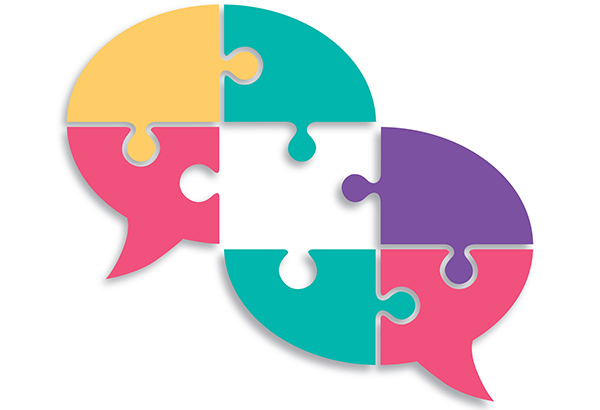 How Can I Structure Class Discussions to Maximize Student Engagement?
As an instructor, you've likely held class discussions where only a few students participated. This is the sort of challenge that instructors are always looking for new and creative approaches to solve! Fortunately, there is a solution that will guarantee participation from every student in class.
This 20-Minute Mentor shows you how to shape discussions in a way that engages all students and promotes deeper learning of the content. Through a three-part guided approach, you'll be able to structure discussions of complex issues, in any course or discipline, that will increase engagement and critical thinking in all students in class.
Learning Goals
After viewing this Magna 20-Minute Mentor, participants will be able to:
Identify specific strategies for engaging students during class discussions
Integrate teaching higher-level intellectual skills into instruction
Create instruction prompts that guide students to deepen their knowledge and metacognitively reflection their thinking
Topics Covered
Flipped classrooms
Bloom's taxonomy of intellectual skills
Metacognition
Critical evaluation standards
Building student skills in:

applying relevant course concepts and information
analyzing and evaluating arguments
synthesizing concepts and information
metacognitively reflecting on their own thinking
asking scientific questions that generate new knowledge related to an issue
Audience
This program will benefit:
Faculty
Instructional Designers
Faculty Developers
Product Code: PM22KA
Campus Access License
With the purchase of the optional Campus Access License, registrants are granted a license to download the program contents to a password-protected network, server, or website for additional staff use. You will receive information on downloading the contents of the program within 3-5 business days after payment has been received by Magna.
Group Subscription Options
Assessment, Grading, and Feedback, Blended and Flipped Learning, Course Delivery and Instruction, Course Design and Preparation, Department and Program Evaluation and Assessment, Digital Library, Faculty, Faculty Support, Group Subscription, Institutional Culture, Leadership, Legal Concerns, Monday Morning Mentor, Online Assessment, Grading, and Feedback, Online Course Delivery and Instruction, Online Course Design and Preparation, Online Program Evaluation and Assessment, Online Program Strategy, Personal and Professional Development for Academic Leaders, Specific Student Populations, Student Engagement, Supporting Online Faculty, Teaching Strategies

$

999.00

Campus Safety, Compliance, Department and Program Evaluation and Assessment, Digital Library, Equity, Inclusion, and Diversity, Faculty Support, Group Subscription, Institutional Assessment, Institutional Culture, Leadership, Leadership, Online Program Evaluation and Assessment, Online Program Strategy, Personal and Professional Development for Academic Leaders, Regulatory Compliance, Risk Management, Strategic Planning, Student Support, Supporting Online Faculty, Title IX Clery and VAWA

From:

$

1,297.00

for 1 year