How Do I Get Students to Complete Reading Assignments?
Learn the research behind why students are not completing their reading assignments and take away a simple yet effective four-step, task-based approach that will get students to complete these assignments.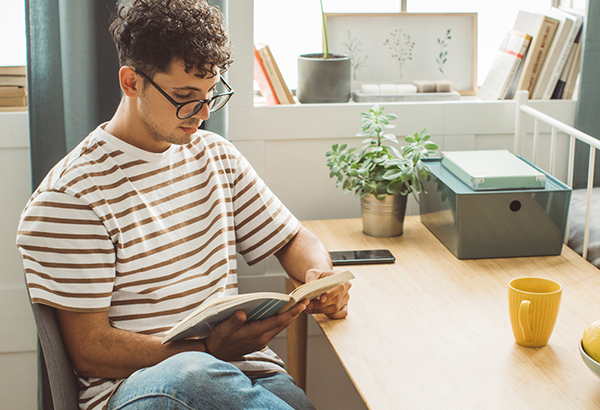 How Do I Get Students to Complete Reading Assignments?
According to research, less than half of students do the assigned readings. If students aren't completing these assignments, then they won't participate in class discussions or activities, leading to more disengaged and fewer prepared students in the classroom.
This Magna 20-Minute Mentor offers a unique solution to reading assignment completion and student learning that aligns with the way students think in the classroom. By the end of this program, instructors will be able to apply a four-step, task-based approach to reading to almost any topic they teach that will get students to complete reading assignments and engaging with course content.
Learning Goals
After viewing this Magna 20-Minute Mentor, participants will be able to:
Assess why students are resistant to completing assigned readings
Use a task-based approach to motivate students to learn
Topics Covered
Student disengagement
Student motivation
Assigned readings
Student preparation
Audience
This program will benefit:
Faculty teaching in any modality
Instructional Designers
Product Code: PM23NA
Campus Access License
With the purchase of the optional Campus Access License, registrants are granted a license to download the program contents to a password-protected network, server, or website for additional staff use. You will receive information on downloading the contents of the program within 3-5 business days after payment has been received by Magna.
Group Subscription Options
Assessment, Grading, and Feedback, Blended and Flipped Learning, Course Delivery and Instruction, Course Design and Preparation, Department and Program Evaluation and Assessment, Digital Library, Faculty, Faculty Support, Group Subscription, Institutional Culture, Leadership, Legal Concerns, Monday Morning Mentor, Online Assessment, Grading, and Feedback, Online Course Delivery and Instruction, Online Course Design and Preparation, Online Program Evaluation and Assessment, Online Program Strategy, Personal and Professional Development for Academic Leaders, Specific Student Populations, Student Engagement, Supporting Online Faculty, Teaching Strategies

$

999.00

Campus Safety, Compliance, Department and Program Evaluation and Assessment, Digital Library, Equity, Inclusion, and Diversity, Faculty Support, Group Subscription, Institutional Assessment, Institutional Culture, Leadership, Leadership, Online Program Evaluation and Assessment, Online Program Strategy, Personal and Professional Development for Academic Leaders, Regulatory Compliance, Risk Management, Strategic Planning, Student Support, Supporting Online Faculty, Title IX Clery and VAWA

From:

$

1,297.00

for 1 year