The Discussion Board and Beyond: How Can I Engage Students Online?
This 20-Minute Mentor shows you how to overcome common challenges of online discussion boards while examining other options for engagement both by using the learning management system (LMS) and engaging students outside of the online classroom.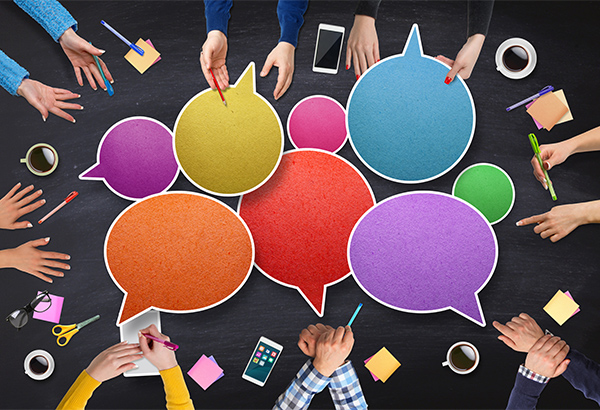 The Discussion Board and Beyond: How Can I Engage Students Online?
Despite their universal use in online teaching, online discussions often fall flat. They don't engage students easily, and they can't duplicate the dynamics of a face-to-face classroom discussion.
Some students find it hard to follow conversation threads. Instead of making meaningful comments, too many students merely resort to an acknowledgment of the discussion without fully embracing it or adding their own thoughts. Educators are pioneering new ways to move past "answer once and comment twice" assignments.
This 20-Minute Mentor explores ideas for better use of the discussion board, other options for engagement in your learning management system, and how to engage students outside of the online classroom. Taking real-world examples from an online classroom, the program reveals several innovative ways for educators to connect with students. In only 20 minutes, you can:
Get examples that work with any LMS
See how to apply these strategies to different courses, disciplines, and specialties
Learn how to adapt existing models to fit your own classes
Get rubrics, recommended resources, and additional tips for further review
Turn students into strategic, goal-directed learners
Learning Goals
After viewing this Magna 20-Minute Mentor, participants will be able to:
Identify challenges of the traditional discussion board
Assess features in an LMS for engagement potential
Identify three options for student engagement that are appropriate for almost any class
Topics Covered
Uncovering practical, easy-to-implement ways for turning discussion boards into core teaching tools is just one part of The Discussion Board and Beyond: How Can I Engage Students Online? This presentation also explores other options for engagement online and outside of the online classroom.
Drawing from the Universal Design for Learning, the program reveals options other than discussion boards that ignite online participation. Learn strategic ways for students to take greater initiative in dealing with the coursework and with their fellow students through group or individual activities. The presenter shares examples from her own teaching to demonstrate how these ideas can work in an actual online classroom while also offering insights into:
Collaborative document creation (in LMS)
Group work (in LMS)
Peer polling (in and outside LMS)
Community interviews (outside LMS)
Public instruction (outside LMS)
Other engagement ideas (outside LMS)
Audience
This program will benefit:
Faculty
Instructional Designers
Product Code: QM22BA
Campus Access License
With the purchase of the optional Campus Access License, registrants are granted a license to download the program contents to a password-protected network, server, or website for additional staff use. You will receive information on downloading the contents of the program within 3-5 business days after payment has been received by Magna.
Group Subscription Options
Assessment, Grading, and Feedback, Blended and Flipped Learning, Course Delivery and Instruction, Course Design and Preparation, Department and Program Evaluation and Assessment, Digital Library, Faculty, Faculty Support, Group Subscription, Institutional Culture, Leadership, Legal Concerns, Monday Morning Mentor, Online Assessment, Grading, and Feedback, Online Course Delivery and Instruction, Online Course Design and Preparation, Online Program Evaluation and Assessment, Online Program Strategy, Personal and Professional Development for Academic Leaders, Specific Student Populations, Student Engagement, Supporting Online Faculty, Teaching Strategies

$

999.00

Campus Safety, Compliance, Department and Program Evaluation and Assessment, Digital Library, Equity, Inclusion, and Diversity, Faculty Support, Group Subscription, Institutional Assessment, Institutional Culture, Leadership, Leadership, Online Program Evaluation and Assessment, Online Program Strategy, Personal and Professional Development for Academic Leaders, Regulatory Compliance, Risk Management, Strategic Planning, Student Support, Supporting Online Faculty, Title IX Clery and VAWA

From:

$

1,297.00

for 1 year