What Are 5 Ways H5P Tools Can Help Students Retain Course Content?
If you are in need ideas to increase student engagement in your course, this 20-Minute Mentor demonstrates the value that H5P tools can provide, and examples of how to use them, to engage students in content and instructions in ways that improve comprehension and retention.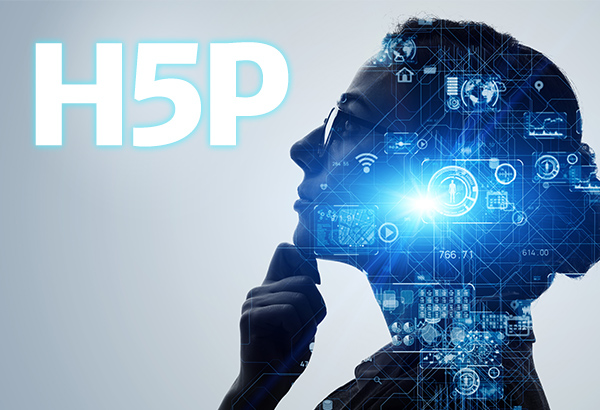 What Are 5 Ways H5P Tools Can Help Students Retain Course Content?
Through numerous research studies within learning science, we know that interactivity is needed to promote learning in online learning environments. H5P offers both power and simplicity for educators looking to engage students with digital content.
This 20-Minute Mentor covers five ideas for using basic H5P options to help students interact with—and retain— course content. Save time and effort with tools that make interactivity easy to create! Examples of use are provided by the instructor who uses successfully the platform herself.
Learning Goals
After viewing this Magna 20-Minute Mentor, participants will be able to:
Identify several H5P tools
Describe several ways H5P tools can be used to help students engage and learn, including content presentation, practice, and instructions
Observe interactive elements in H5P, including automatic feedback options
Topics Covered
Chunking content into interactive videos
Creating interactive presentations
Building vocabulary with crossword puzzles or flash cards
Crafting engaging instructions that check for student understanding
Exploring content in a timeline
Audience
This program will benefit:
Faculty
Instructional Designers
Product Code: PM22MA
Campus Access License
With the purchase of the optional Campus Access License, registrants are granted a license to download the program contents to a password-protected network, server, or website for additional staff use. You will receive information on downloading the contents of the program within 3-5 business days after payment has been received by Magna.
Group Subscription Options
Assessment, Grading, and Feedback, Blended and Flipped Learning, Course Delivery and Instruction, Course Design and Preparation, Department and Program Evaluation and Assessment, Digital Library, Faculty, Faculty Support, Group Subscription, Institutional Culture, Leadership, Legal Concerns, Monday Morning Mentor, Online Assessment, Grading, and Feedback, Online Course Delivery and Instruction, Online Course Design and Preparation, Online Program Evaluation and Assessment, Online Program Strategy, Personal and Professional Development for Academic Leaders, Specific Student Populations, Student Engagement, Supporting Online Faculty, Teaching Strategies

$

999.00

Campus Safety, Compliance, Department and Program Evaluation and Assessment, Digital Library, Equity, Inclusion, and Diversity, Faculty Support, Group Subscription, Institutional Assessment, Institutional Culture, Leadership, Leadership, Online Program Evaluation and Assessment, Online Program Strategy, Personal and Professional Development for Academic Leaders, Regulatory Compliance, Risk Management, Strategic Planning, Student Support, Supporting Online Faculty, Title IX Clery and VAWA

From:

$

1,297.00

for 1 year