Magna Publications Coronavirus FAQ
We understand that this is a difficult time for colleges and universities across the globe. You may be wondering what steps Magna is taking in light of the Coronavirus COVID-19 and its impact on colleges and universities. As you know this is a fluid situation so we will be responding to issues as they come up over the next several weeks. Allow us to answer some of the biggest customer questions here:
---
What is the status of the Teaching Professor Conference on May 29-31?
We are planning to hold the conference as scheduled. We have been working with the hotel to ensure our attendees' safety. We will of course be monitoring the situation and will look to the CDC and WHO for guidance on how to proceed. As updates occur, we'll post them to the website and contact all our registrants.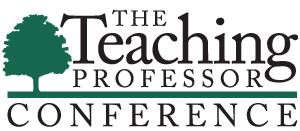 We have eliminated the $150 cancellation fee in April. If you sign up for the conference and decide not to attend, you only need to cancel by May 15 to receive a full refund.
In addition, we posted a Health and Safety Guidelines document on the Teaching Professor Conference website: https://www.magnapubs.com/teaching-professor-conference/health-safety.html
For those who cannot travel, we are announcing our first-ever Teaching Professor Virtual Conference! Sold by the seat, your virtual conference registration gives you access to the plenary sessions and 36 top concurrent sessions for one low price. Find out more at:
https://www.magnapubs.com/teaching-professor-conference/virtual-conference/
---
As a campus leader, what do I need to know to develop a plan to respond to the COVID-19 situation at my campus?
Magna offered a free online program on Thursday, March 19. Campuses can purchase on-demand access to this timely program for only $39 (regularly $297). Campus leaders will learn from a campus leader from Washington State—one of the first hit and most affected regions in the country— who has been instrumental in the planning for addressing COVID-19 at her campus. She will describe the inevitable impact this outbreak had on her campus and provide guidance on best practices to help you do the same for your campus. For more information visit: https://www.magnapubs.com/online-seminars/quick-response-to-the-threat-of-coronavirus-to-support-a-campus-community-15316-1.html
---
Our faculty will be teaching classes online for the first time. How can Magna products help?
We have compiled several of our online teaching videos at a special site. Programs include how to transition from face-to-face to online, teaching tips for online instruction, and advice on maximizing student success in this modality. Please use coupon code "TeachOnline" to get this program for free (through April 30). To sign up or more details, visit: https://www.magnapubs.com/online-courses/taking-your-teaching-online-program-collection-15317-1.html
Also, considering the many universities responding to the Coronavirus by teaching online, our editors have put together a Coronavirus e-learning resource guide that includes articles focused on transitioning to online teaching This is available in the special reports section on the Faculty Focus website: https://www.facultyfocus.com/free-reports/
---
Do you have a course that gives a deep dive into how to how to develop a full online course and how to teach it?
Magna has recently released a new online course entitled Developing and Teaching an Online Course. This course is available two ways:
1) As a 11-week asychronous course that began on March 15 (registration still open). Visit https://www.magnapubs.com/online-courses/developing-and-teaching-an-online-course-spring-15310-1.html
2) As a 12-month course. Use promotion code "OnlineNow" to save 20%. Visit https://www.magnapubs.com/online-courses/developing-and-teaching-an-online-course-15301-1.html for more information.
---
As you all know the news regarding this virus is changing daily. We'll do our best to keep you updated on what we are doing in this space, on our website, customer emails, and through our customer service department. We wish for your health and safety. If you have any questions for us, you can always reach out to us at support@magnapubs.com or call 800-433-0499 during normal business hours.
David Burns
VP and Publisher
Magna Publications