Practical Solutions for Faculty: Assessing Learning
For faculty looking to improve assessments and feedback to help students better succeed, this Magna Online Course provides practical solutions from experienced educators who understand the time restraints you face.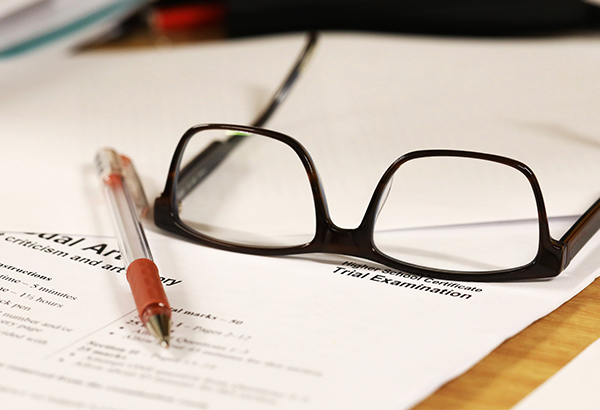 Group Enrollment Pricing

1 person

$329 per person

2-4 people

$295 per person

5-9 people

$209 per person

10-19 people

$165 per person

20-39 people

$139 per person
Group Enrollment discounts are applied in the cart.
The course enrollment will expire one year after activation.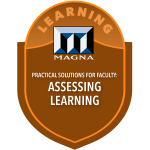 "I was searching for a cohesive set of instruction on a particular topic, in this case on learning assessment. This offering was a perfect fit. I appreciated the structure of the learning and the expertise of the instructors."
Rebecca Pille
Adjunct Associate Professor, Maryland University of Integrative Health
"I came away with some ideas that I can utilize in any class."
Lynn Ulatowski, PhD
Assistant Professor, Ursuline College
Assessing student learning is an essential part of any college-level class, yet it can be stressful for students and time consuming for faculty. Assessing learning is not just about giving students an exam. It's about measuring learning throughout the course, helping students retain course content as they learn it, and providing meaningful and valuable feedback on assignments and exams.
Practical Solutions for Faculty: Assessing Learning is your guide to helping students succeed through meaningful assignments, well-written assessments, and thought-provoking feedback.
Practical Solutions for Faculty: Assessing Learning is an 8.5 hour course that begins with strategies to create a culture of excellence and foster intrinsic motivation. You'll also be introduced to teaching practices directed to improving cognition and retention as well as guidance in creating assignments and exams to assess learning. Finally, you'll receive proven advice on not only simplifying the grading process, but also how to maximize feedback to impact learning.
This asynchronous course also features transcripts, note-taking guides, supplementary materials, and regular assessments to enhance your learning, as well as a certificate of completion at the end of the course.
Help students master your content! Learn from your brilliant colleagues who have been there before and get the tools to succeed with Practical Solutions for Faculty: Assessing Learning!
Learning Goals
After completing this course, you'll be able to:
Customize academic-integrity strategies to the discipline taught and level of rigor expected of learners
Incorporate frequent, low-stakes assessments that will create deeper learning and increase student self-efficacy, thereby reducing the incentive to cheat
Create multiple-choice questions that effectively target different cognitive levels
Understand assessment as a holistic, transformative, and authentic means to enhance student learning
Optimize feedback provided to students while being strategic about the time invested in grading
Improve the effectiveness of standardized testing by re-conceptualizing the post-exam review into a powerful teaching and learning tool




Who Will Benefit from This Course:
Faculty
Educational Developers
Instructional Designers

Group Enrollment:
Discount pricing is available for multiple seats purchased at the same time.
For 10 or more seats, please contact Magna Sales at sales@magnapubs.com or call 800-433-0499 ext. 183 to receive a customized quote.
Product Code: PO22IA
Meet Your Presenters
Ken Alford, PhD
Professor of Church History and Doctrine, Brigham Young University
Oliver Dreon, PhD
Professor, Millersville University of Pennsylvania
Lauren Hays, PhD
Assistant Professor of Educational Technology, University of Central Missouri
James M. Lang, PhD
Professor of English & Director of the Center for Teaching Excellence, Assumption College
Maria Marconi, EdD, RN, CNE
Assistant Professor of Nursing, University of Rochester
Wren Mills, PhD
Pedagogical Assistant Professor, Western Kentucky University
Amy B. Mulnix, PhD
Director of the Faculty Center, Franklin and Marshall College
Gary Pavela, JD
Faculty, Syracuse University
Danielle Schwinn
Instructional Design and Technology Consultant, Central Community College
Jim Sibley
Director, Faculty of Applied Science, University of British Columbia
Michael G. Strawser, PhD
Assistant Professor and Founder, Legacy Communication Training and Consulting LLC
Thomas Tobin, PhD
Program Area Director, University of Wisconsin-Madison
Maryellen Weimer, PhD
Professor Emerita, Penn State Berks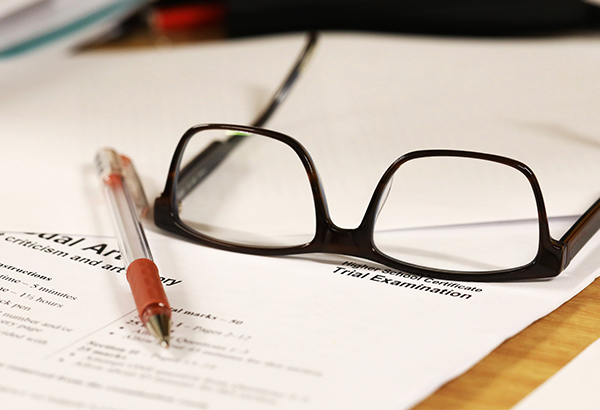 Group Enrollment Pricing

1 person

$329 per person

2-9 people

$229 per person

10-49 people

$179 per person

50-99 people

$159 per person
Group Enrollment discounts are applied in the cart.
The course enrollment will expire one year after activation.
If you are not completely satisfied with your purchase, you may cancel the order within 30 days of purchase and receive a full refund.
Group Subscription Options
Campus Safety, Compliance, Department and Program Evaluation and Assessment, Digital Library, Equity, Inclusion, and Diversity, Faculty Support, Group Subscription, Institutional Assessment, Institutional Culture, Leadership, Leadership, Online Program Evaluation and Assessment, Online Program Strategy, Personal and Professional Development for Academic Leaders, Regulatory Compliance, Risk Management, Strategic Planning, Student Support, Supporting Online Faculty, Title IX Clery and VAWA

From:

$

1,297.00

for 1 year

Assessment, Grading, and Feedback, Blended and Flipped Learning, Course Delivery and Instruction, Course Design and Preparation, Department and Program Evaluation and Assessment, Digital Library, Faculty, Faculty Support, Group Subscription, Institutional Culture, Leadership, Legal Concerns, Monday Morning Mentor, Online Assessment, Grading, and Feedback, Online Course Delivery and Instruction, Online Course Design and Preparation, Online Program Evaluation and Assessment, Online Program Strategy, Personal and Professional Development for Academic Leaders, Specific Student Populations, Student Engagement, Supporting Online Faculty, Teaching Strategies

$

999.00