How Can I Adapt My Teaching So Students Thrive in a Polysynchronous Classroom?
For teachers in any modality that are required to synchronously teach students in-person and virtually, this 20-Minute Mentor details how polysynchronous instruction can provide concrete tools for adapting teaching to both modalities to maximize through learning.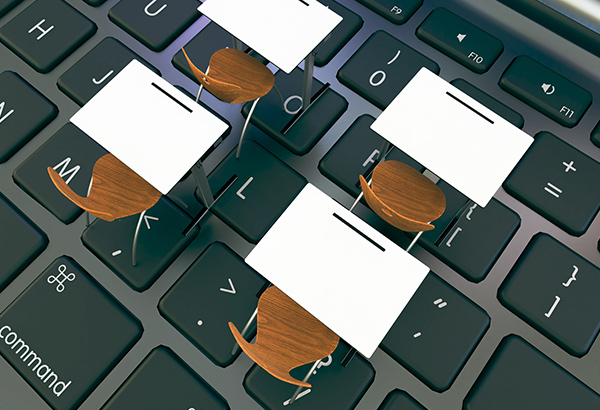 How Can I Adapt My Teaching So Students Thrive in a Polysynchronous Classroom?
Before March 2020, we were skeptical that a polysynchronous learning platform, which allows face-to-face and online learning to occur at the same time, would be effective. However, not only can students learn in this environment, some may thrive given the flexibility and convenience it allows.
This 20-Minute Mentor shares lessons learned from the expert presenters' polysynchronous teaching and provides ideas to help create a more effective learning environment. These lessons include: building rapport and encouraging interaction with your students, holding students accountable for their learning, developing different small-stakes assessments, and increasing empathy and flexibility as an instructor.
Learning Goals
After viewing this Magna 20-Minute Mentor, participants will be able to:
Become a more effective polysynchronous teacher
Hold students accountable for their learning
Increase empathy and flexibility in their classrooms
Develop and implement small-stakes online assessments
Cultivate deeper teacher-student relationships
Topics Covered
Polysynchronous classroom
Student engagement and rapport
Empathy and flexibility
Student accountability
Small-stakes assignments
Audience
This program will benefit:
Faculty
Educational Developers
Instructional Designers
Product Code: QM21DA
Campus Access License
With the purchase of the optional Campus Access License, registrants are granted a license to download the program contents to a password-protected network, server, or website for additional staff use. You will receive information on downloading the contents of the program within 3-5 business days after payment has been received by Magna.
Group Subscription Options
Assessment, Grading, and Feedback, Blended and Flipped Learning, Course Delivery and Instruction, Course Design and Preparation, Department and Program Evaluation and Assessment, Digital Library, Faculty, Faculty Support, Group Subscription, Institutional Culture, Leadership, Legal Concerns, Monday Morning Mentor, Online Assessment, Grading, and Feedback, Online Course Delivery and Instruction, Online Course Design and Preparation, Online Program Evaluation and Assessment, Online Program Strategy, Personal and Professional Development for Academic Leaders, Specific Student Populations, Student Engagement, Supporting Online Faculty, Teaching Strategies

$

999.00

Campus Safety, Compliance, Department and Program Evaluation and Assessment, Digital Library, Equity, Inclusion, and Diversity, Faculty Support, Group Subscription, Institutional Assessment, Institutional Culture, Leadership, Leadership, Online Program Evaluation and Assessment, Online Program Strategy, Personal and Professional Development for Academic Leaders, Regulatory Compliance, Risk Management, Strategic Planning, Student Support, Supporting Online Faculty, Title IX Clery and VAWA

From:

$

1,297.00

for 1 year