How Can I Extend My Research to the Public with a Podcast?
For higher education professionals who want to increase exposure for their academic research beyond their disciplines and to a broader public audience, this 20-Minute Mentor provides step-by-step instruction on both creating and producing a podcast.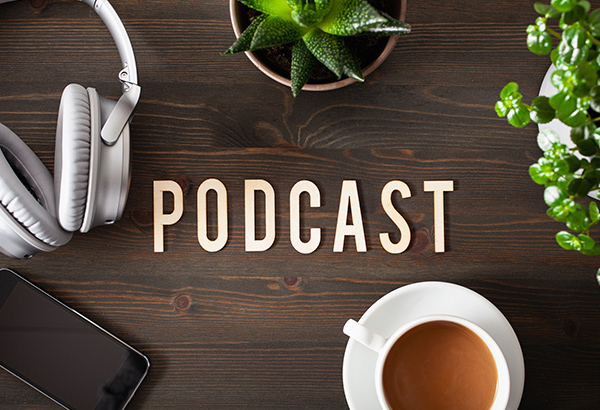 How Can I Extend My Research to the Public with a Podcast?
Educators want their academic research to reach as many people as possible, particularly educational practitioners. However, research findings are often published in various scholarly journals and limited to people who subscribe to, look for, or read scholarly research. A podcast is an excellent communication tool to promote your research among a lay audience who normally would not be exposed to it.
This 20-Minute Mentor offers the basic steps for starting your own educational podcast. Receive new ideas for starting a research-based podcast, including information about needed technology, and practical ideas for overcoming problems. Learn why a podcast can be a new and exciting way to share research, and how to start one in 10 practical steps.
Learning Goals
After viewing this Magna 20-Minute Mentor, participants will be able to:
Implement 10 steps to start a podcast, including defining the intended purpose, audience, and format
Recognize the importance of naming and branding a podcast
Grasp the basics of the recording and editing process
Understand the distribution and marketing process
Topics Covered
The benefits of creating an educational podcast
Practical steps for getting started

Considering the audience and purpose
Branding
Organizing and planning content
Recording options, both low-tech and high-tech
Uploading
Using social media for promotion
Audience
This program will benefit:
Educational researchers
Professors
Department chair and deans
University media or public relations staff
Product Code: PM20BA
Campus Access License
With the purchase of the optional Campus Access License, registrants are granted a license to download the program contents to a password-protected network, server, or website for additional staff use. You will receive information on downloading the contents of the program within 3-5 business days after payment has been received by Magna.
Group Subscription Options
Assessment, Grading, and Feedback, Blended and Flipped Learning, Course Delivery and Instruction, Course Design and Preparation, Department and Program Evaluation and Assessment, Digital Library, Faculty, Faculty Support, Group Subscription, Institutional Culture, Leadership, Legal Concerns, Monday Morning Mentor, Online Assessment, Grading, and Feedback, Online Course Delivery and Instruction, Online Course Design and Preparation, Online Program Evaluation and Assessment, Online Program Strategy, Personal and Professional Development for Academic Leaders, Specific Student Populations, Student Engagement, Supporting Online Faculty, Teaching Strategies

$

999.00

Campus Safety, Compliance, Department and Program Evaluation and Assessment, Digital Library, Equity, Inclusion, and Diversity, Faculty Support, Group Subscription, Institutional Assessment, Institutional Culture, Leadership, Leadership, Online Program Evaluation and Assessment, Online Program Strategy, Personal and Professional Development for Academic Leaders, Regulatory Compliance, Risk Management, Strategic Planning, Student Support, Supporting Online Faculty, Title IX Clery and VAWA

From:

$

1,297.00

for 1 year