What are Proven Strategies to Overcome Faculty Disengagement Due to Stress?
Increase faculty engagement and faculty well-being by addressing the pervasive issue of stress head-on through these research-backed strategies to navigate and conquer stress-related obstacles.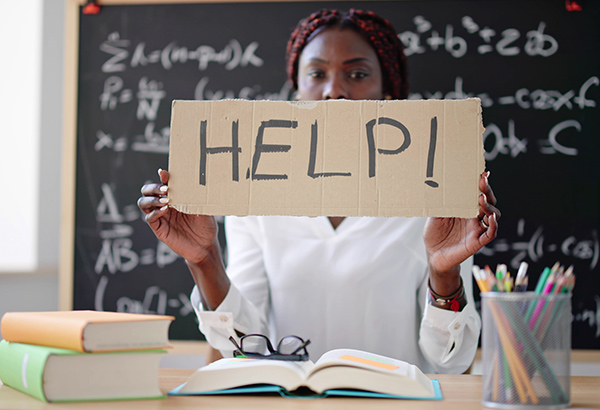 What are Proven Strategies to Overcome Faculty Disengagement Due to Stress?
In today's demanding educational landscape, it's no secret that faculty members often grapple with unprecedented levels of stress, which can significantly hinder their engagement and overall well-being.
This thought-provoking Magna 20-Minute Mentor program delves into the intricate relationship between stress and faculty engagement, shedding light on how stressors like mounting workloads and mental health challenges have contributed to an alarming rise in faculty disengagement. Drawing on research and evidence-based insights from their work in the Journal of Faculty Development focused on reengaging faculty, the presenters offer a guide to navigate the complexity of stress-related obstacles so that participants not only understand the factors causing the issue, but also acquire strategies to overcome these challenges effectively.
By addressing these critical issues head-on, faculty developers can help faculty embark on a journey to not only reclaim their own well-being and contribute to a more engaged and thriving academic community, ultimately benefiting both themselves and their students.
Learning Goals
After viewing this Magna 20-Minute Mentor, participants will be able to:
Identify barriers to faculty engagement related to stress
Understand the impact the barrier of stress has on faculty engagement
Apply strategies for improving faculty engagement related to stress
Topics Covered
Stress as a barrier to engagement
Lack of preparedness for specific challenges
How to work with faculty to address stressors
Audience
This program will benefit:
Faculty or Educational Developers
Deans
Product Code: OM23DD
Campus Access License
With the purchase of the optional Campus Access License, registrants are granted a license to download the program contents to a password-protected network, server, or website for additional staff use. You will receive information on downloading the contents of the program within 3-5 business days after payment has been received by Magna.
Group Subscription Options
Assessment, Grading, and Feedback, Blended and Flipped Learning, Course Delivery and Instruction, Course Design and Preparation, Department and Program Evaluation and Assessment, Digital Library, Faculty, Faculty Support, Group Subscription, Institutional Culture, Leadership, Legal Concerns, Monday Morning Mentor, Online Assessment, Grading, and Feedback, Online Course Delivery and Instruction, Online Course Design and Preparation, Online Program Evaluation and Assessment, Online Program Strategy, Personal and Professional Development for Academic Leaders, Specific Student Populations, Student Engagement, Supporting Online Faculty, Teaching Strategies

$

999.00

Campus Safety, Compliance, Department and Program Evaluation and Assessment, Digital Library, Equity, Inclusion, and Diversity, Faculty Support, Group Subscription, Institutional Assessment, Institutional Culture, Leadership, Leadership, Online Program Evaluation and Assessment, Online Program Strategy, Personal and Professional Development for Academic Leaders, Regulatory Compliance, Risk Management, Strategic Planning, Student Support, Supporting Online Faculty, Title IX Clery and VAWA

From:

$

1,297.00

for 1 year