Aligning Student and Faculty Perceptions of Rigor
Gain strategies to help you expand students concept and definition of learning, get students thinking about how they learn, and promote self-directed learning.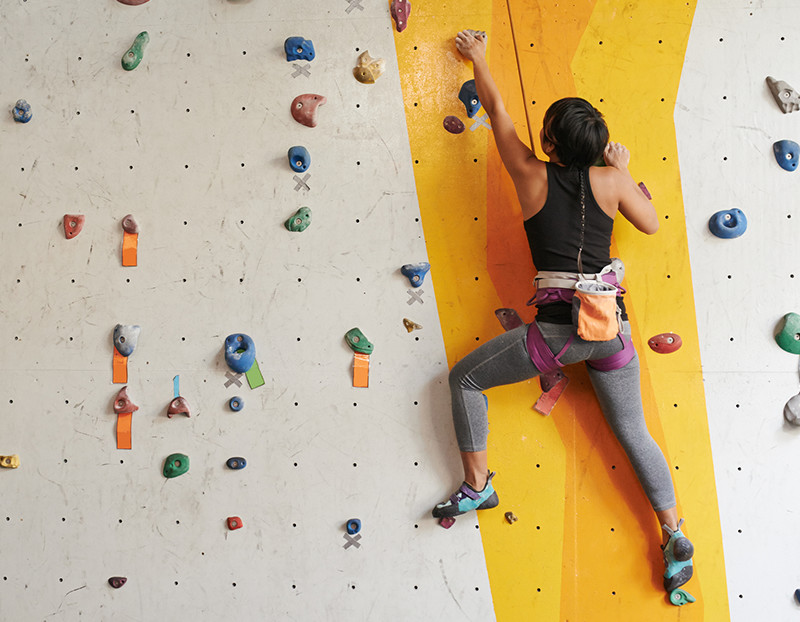 Rigor. It's all the buzz in the academic world.
And you've probably noticed at least a slight misalignment between the way you and your students define it.
In order to motivate students to push themselves to learn more and take full advantage of their courses, it's important to understand how to communicate your definition of academic rigor, and ensure your goals are aligned with the expectations of your students.
Order the Aligning Student and Faculty Perceptions of Rigor online seminar, where Dr. Lolita Paff, PhD explores the disconnect between teacher and student definitions of rigor and explain how you can bridge the divide in your classroom.
By examining various misperceptions and workload expectations, you'll become better equipped to build stronger classroom connections, leading to improved learning and more successful students.
Benefits
Many students underestimate the importance of rigor-they think having a high GPA is the single most important factor in their academic success. This misconception causes a disconnect with faculty goals, leading students to become frustrated and disengaged with workload expectations. This seminar provides concrete strategies for addressing student misconceptions with regard to rigor and creating more effective learning environments.
By participating in this seminar, you'll learn how to:
Recognize that students may have different expectations than you do when it comes to rigor
Expand student conceptions and definitions of learning
Inspire students to think more critically about the way they learn
Have conversations with students about rigor and ensure their voices are heard
Align your beliefs with your students beliefs to create more positive interactions and more effective learning environments
Learning Goals
When your goals and your students goals are closely aligned, more positive experiences and outlooks are prone to happen—both in and out of the classroom. Students who feel connected to the content and the instructor are more willing to put in the work and take responsibility for their own learning.
After completing this online seminar, you'll be able to:
Define academic rigor in a way that inspires students to think critically about their learning goals
Identify the gaps in definitions of rigor and ensure learning is no longer hindered
Implement strategies to minimize misconceptions between you and your students and involve them in decision-making
Topics Covered
Common student and teacher definitions of academic rigor
Dispelling misperceptions about rigor and creating a holistic learning environment
Instructional strategies designed to give students a voice and encourage positive interactions with faculty
Audience
This seminar is intended for instructors looking to empower students to take full advantage of their academic experience. Whether you've struggled with student misconceptions of rigor in the classroom before, or are a new teacher looking to improve student learning attitudes and environments, this seminar is for you.
Purchase
When students and faculty expectations and beliefs are aligned, learning and engagement occurs in a holistic fashion, allowing students to create more meaningful connections to the content at hand. Connected students are more successful, take away more from their coursework, and are better equipped to meet learning expectations.
Order today and start creating stronger interactions between you and your students as well as more effective learning environments.
Product Code: PC17JA
Campus Access License
With the purchase of the optional Campus Access License, registrants are granted a license to download the program contents to a password-protected network, server, or website for additional staff use. You will receive information on downloading the contents of the program within 3-5 business days after payment has been received by Magna.
Group Subscription Options
Campus Safety, Compliance, Department and Program Evaluation and Assessment, Digital Library, Equity, Inclusion, and Diversity, Faculty Support, Group Subscription, Institutional Assessment, Institutional Culture, Leadership, Leadership, Online Program Evaluation and Assessment, Online Program Strategy, Personal and Professional Development for Academic Leaders, Regulatory Compliance, Risk Management, Strategic Planning, Student Support, Supporting Online Faculty, Title IX Clery and VAWA

From:

$

1,297.00

for 1 year

Assessment, Grading, and Feedback, Blended and Flipped Learning, Course Delivery and Instruction, Course Design and Preparation, Department and Program Evaluation and Assessment, Digital Library, Faculty, Faculty Support, Group Subscription, Institutional Culture, Leadership, Legal Concerns, Monday Morning Mentor, Online Assessment, Grading, and Feedback, Online Course Delivery and Instruction, Online Course Design and Preparation, Online Program Evaluation and Assessment, Online Program Strategy, Personal and Professional Development for Academic Leaders, Specific Student Populations, Student Engagement, Supporting Online Faculty, Teaching Strategies

$

999.00