Assessment Strategies for Flipped Learning Experiences
Educators who want to ensure that their students are engaging fully with the course material need specialized assessment tools to evaluate their progress and make changes efficiently. This seminar aims to show educators in flipped learning classrooms the assessment options available and how to use them for the best results.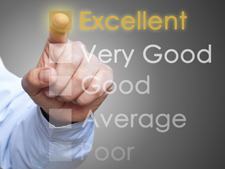 Flipped Classroom Assessment Strategies that Work
It goes without saying that the flipped class design differs in fundamental ways from more traditional learning environments. Knowing which tool to use and at what time can help you monitor students' progress and make efficient changes to the course design throughout the school year.
This Magna Online Seminar aims to show educators in flipped learning classrooms the assessment options available and how to use them for the best results.
Benefits
Explore the challenges and opportunities common to assessing flipped learning classrooms-in particular, the "pre-formative" assessment for assessing learning prior to class time, formative assessment strategies during class time, and summative assessments appropriate for post-class time.
Discover ways for students to demonstrate what they know before they come into class, such as Google Forms or LMS-based quizzes. You'll see how to administer them in ways that reward effort and do not penalize mistakes.
Learn how to use the feedback along with in-class formative assessments to guide student work during the in-class phase and to set up students' post-class work.
Learning Goals
After participating in this seminar, participants will be able to:
Design pre-formative assessment tools to give to students prior to class time that supply usable feedback data to the instructor and to the students
Design formative assessment strategies for gathering in-the-moment data about student learning during a flipped classroom meeting time
Articulate ways to use the results of formative assessment data to design and guide in-class experiences in a flipped classroom
Design meaningful summative assessment tools for use in students' work after a flipped class meeting
Topics Covered
Assessment Strategies for Flipped Learning Experiences explores timely issues that impact both students and faculty. During this seminar, you will learn how to:
Assess learning early and often in ways that are integrated into the course
Give meaningful feedback to students to help them get more from the course
Administer pre-formative assessments when students first come in contact with new material
Structure and support student learning during the in-class phase
Prepare a summative assessment for post-class work that guides students toward deep learning
Audience
Flipped classrooms have become an integral part of academic institutions. As such, they are judged by the same rigorous standards of excellence as more traditional classrooms. To that end, it is incumbent upon faculty and administrators to ensure the integrity of flipped coursework.
Assessment Strategies for Flipped Learning Experiences would be particularly useful for the following:
Instructors
Professors
Educators at both two-year and four-year schools
Educators at both public and private institutions
Purchase
Order today. This seminar helps you come up with assessment strategies for all three stages of the learning experience.
Product Code: PC15KA
Campus Access License
With the purchase of the optional Campus Access License, registrants are granted a license to download the program contents to a password-protected network, server, or website for additional staff use. You will receive information on downloading the contents of the program within 3-5 business days after payment has been received by Magna.
Group Subscription Options
Campus Safety, Compliance, Department and Program Evaluation and Assessment, Digital Library, Equity, Inclusion, and Diversity, Faculty Support, Group Subscription, Institutional Assessment, Institutional Culture, Leadership, Leadership, Online Program Evaluation and Assessment, Online Program Strategy, Personal and Professional Development for Academic Leaders, Regulatory Compliance, Risk Management, Strategic Planning, Student Support, Supporting Online Faculty, Title IX Clery and VAWA

From:

$

1,297.00

for 1 year

Assessment, Grading, and Feedback, Blended and Flipped Learning, Course Delivery and Instruction, Course Design and Preparation, Department and Program Evaluation and Assessment, Digital Library, Faculty, Faculty Support, Group Subscription, Institutional Culture, Leadership, Legal Concerns, Monday Morning Mentor, Online Assessment, Grading, and Feedback, Online Course Delivery and Instruction, Online Course Design and Preparation, Online Program Evaluation and Assessment, Online Program Strategy, Personal and Professional Development for Academic Leaders, Specific Student Populations, Student Engagement, Supporting Online Faculty, Teaching Strategies

$

999.00