Beyond Pedagogy: Infusing Equity into Your Syllabus, Assignments, and Course Content
Have you integrated inclusive pedagogies into your teaching and wonder what's next? Are you ready to be more intentional about making your assignments and course content more equity-minded? This Magna Online Seminar will identify evidence-based approaches to add equity-minded content and improve the success of minoritized students in your disciplinary and institutional context.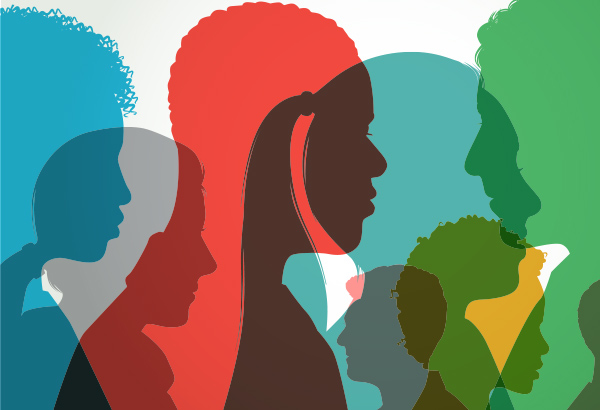 What are the learning goals?
Upon completion of this seminar, you'll be able to:
Adapt your evaluative components to recognize a greater diversity of students' assets and skills
Identify topics and readings that address equity whether you teach in the humanities, social sciences, arts, or STEM fields
Who should attend?
Faculty of any discipline
Faculty developers
Educational developers
Why you don't want to miss this!
Faculty who teach content that doesn't lend itself readily to discussions of social justice and equity often have difficulty envisioning ways to make their course inclusive and equity-minded. This online seminar will move beyond pedagogical strategies such as creating a sense of belonging, promoting a growth mindset, and being transparent, to help faculty devise content, assignments, and assessments that mirror the full range of identities in their classrooms. You will also be introduced to the issues of power dynamics and social justice within the disciplinary context of a course.
What's included?
Your seminar registration includes the following:
On-demand access
Downloadable PowerPoint presentations from the speaker
Written transcript
Supplemental materials
100% satisfaction guarantee
There is no limit to how many times the seminar is accessed while available on-demand.
Additional Detail
Diversity, equity, and inclusion are crucial and essential topics that deserve the foremost attention and training on college campuses. Your course, no matter your field, can include content and assignments that engage student identities, and issues of equity and social justice. This online seminar dives deeper into actual course content to help teachers construct equity-minded courses with intention in a way that includes all identities.
Educational Development Resources for Your Entire Campus
Whether you are an educator or a leader at your educational institution or organization, Magna has resources for how you want to learn:
Individual programs to fill specific learning needs
Preselected programs that come to you on a regular schedule
Deep dive courses for complete immersion to master skills in a specific topic area
Program groups built around a specific topic area or discipline
A complete professional development library covering educator's needs in all topic areas
Want to learn more? Contact sales@magnapubs.com for a free consultation.
Product Code: PC20NA
Campus Access License
With the purchase of the optional Campus Access License, registrants are granted a license to download the program contents to a password-protected network, server, or website for additional staff use. You will receive information on downloading the contents of the program within 3-5 business days after payment has been received by Magna.
Group Subscription Options
Campus Safety, Compliance, Department and Program Evaluation and Assessment, Digital Library, Equity, Inclusion, and Diversity, Faculty Support, Group Subscription, Institutional Assessment, Institutional Culture, Leadership, Leadership, Online Program Evaluation and Assessment, Online Program Strategy, Personal and Professional Development for Academic Leaders, Regulatory Compliance, Risk Management, Strategic Planning, Student Support, Supporting Online Faculty, Title IX Clery and VAWA

From:

$

1,297.00

for 1 year

Assessment, Grading, and Feedback, Blended and Flipped Learning, Course Delivery and Instruction, Course Design and Preparation, Department and Program Evaluation and Assessment, Digital Library, Faculty, Faculty Support, Group Subscription, Institutional Culture, Leadership, Legal Concerns, Monday Morning Mentor, Online Assessment, Grading, and Feedback, Online Course Delivery and Instruction, Online Course Design and Preparation, Online Program Evaluation and Assessment, Online Program Strategy, Personal and Professional Development for Academic Leaders, Specific Student Populations, Student Engagement, Supporting Online Faculty, Teaching Strategies

$

999.00