Creating Critical Thinkers in the Information Age
Learn to be more mindful of how to critically access information. You will gain a toolbox of skills to apply to your own information use as well as that of your students.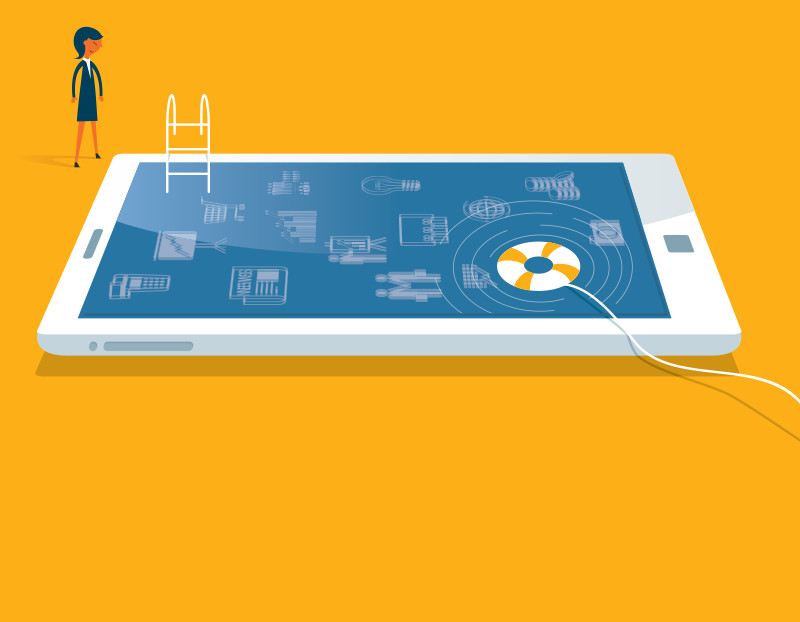 Satire, misinformation, and disinformation have circulated for centuries.
But as rapidly advancing technology provides novice researchers with immediate access to overwhelming amounts of content, students tend to overlook steps of the research process—such as resource evaluation—in favor of instant gratification and confirmation bias.
Today's students often are not allowed the time to develop the skillset necessary to find and apply relevant, credible resources with minimal frustration. But by adapting critical thinking concepts to the research process, researchers at all levels are better able to determine their research needs and how best to meet them with viable resources.
In addition, by exploring research opportunities as solvable problems, instead of static statements, students can experience higher engagement in the information gathering process and better understand the application of research to their day-to-day academic and professional lives.
Register today for the Magna Online Seminar, Creating Critical Thinkers in the Information Age, presented by Katherine Jones. You'll explore the overlap between six major tenets of information literacy and critical thinking, and gain the necessary tools for reframing research as a problem-based process through which students can develop advanced information literacy and critical thinking skills.
Benefits
This program offers proven strategies, such as using problem-based scenarios and approaching research as a puzzle, that you can apply to encourage students to look at research as a problem-based process, think critically about the way they find and apply credible sources, and better understand and engage in the process of gathering and evaluating information. In turn, you'll help improve students information literacy, problem-solving skills, and critical thinking-in the classroom and beyond.
Learning Goals
Upon completion of this seminar, you'll be able to:
Recognize the importance of problem-based learning in research and how to teach these topics in a classroom setting
Apply a toolbox of schemas and concepts to help students quickly find more relevant, credible resources
Better assist students in making critical decisions about research and resources, and steer them away from confirmation bias
Help students become more successful thinkers, problem solvers, and lifelong learners
Topics Covered
Big 6 of Information Literacy
Big 6 of Critical Thinking
Problem-based scenarios
Finding, evaluating, and using information to address a problem or need
Approaching research as a puzzle
Audience
This seminar will be of interest to higher education faculty, AP high school teachers, and librarians who would like to improve students research, resource evaluation, and information gathering skills.
Purchase
Instructors from all disciplines often receive papers and assignments citing weak, or even false, sources. Many can agree that today's learners have a lack of ability or experience in critically evaluating online information. In this seminar, Katherine Jones, who is not only an instructor, but also a research librarian, will share techniques to improve the way students analyze information and decide what is relevant and reliable.
Campus Access License
The Group License option is not for multiple or unlimited staff from an institution to connect & participate in the live online seminar presentation.
Product Code: PC18AA
Campus Access License
With the purchase of the optional Campus Access License, registrants are granted a license to download the program contents to a password-protected network, server, or website for additional staff use. You will receive information on downloading the contents of the program within 3-5 business days after payment has been received by Magna.
Group Subscription Options
Campus Safety, Compliance, Department and Program Evaluation and Assessment, Digital Library, Equity, Inclusion, and Diversity, Faculty Support, Group Subscription, Institutional Assessment, Institutional Culture, Leadership, Leadership, Online Program Evaluation and Assessment, Online Program Strategy, Personal and Professional Development for Academic Leaders, Regulatory Compliance, Risk Management, Strategic Planning, Student Support, Supporting Online Faculty, Title IX Clery and VAWA

From:

$

1,297.00

for 1 year

Assessment, Grading, and Feedback, Blended and Flipped Learning, Course Delivery and Instruction, Course Design and Preparation, Department and Program Evaluation and Assessment, Digital Library, Faculty, Faculty Support, Group Subscription, Institutional Culture, Leadership, Legal Concerns, Monday Morning Mentor, Online Assessment, Grading, and Feedback, Online Course Delivery and Instruction, Online Course Design and Preparation, Online Program Evaluation and Assessment, Online Program Strategy, Personal and Professional Development for Academic Leaders, Specific Student Populations, Student Engagement, Supporting Online Faculty, Teaching Strategies

$

999.00