Documentation of Disability: What Is Good Practice and What Can Be Legally Required?
Learn to distinguish between the two major types of accommodations, identify instances when documentation is required, and interpret the statutes and laws to guide decisions at your school.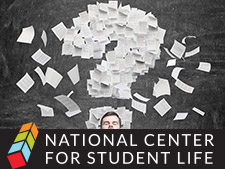 Assessing and Determining Accommodations for Disability
The kinds of disabilities for which students seek accommodations cover a wide scope on campuses today. Requests might include permission to bring emotional support animals to class, a private exam room for veterans with post traumatic stress disorder, or greater leniency in meeting deadlines for students with chronic fatigue.
The growing number of requests poses challenges for colleges and universities. What documentation of disability can they legally require? What policies and procedures should be in place to satisfy the Americans With Disabilities Act (ADA)? What obligation does the student have to provide proof of disability?
Documentation of Disability: What Is Good Practice and What Can Be Legally Required?, the 50-minute online seminar from Magna Publications, gives a thoughtful, practical framework for handling these sensitive issues.
Benefits
This online seminar will provide a succinct but comprehensive overview of disability and documentation issues essential for administrators and faculty. With Professor Rothstein's guidance, viewers will learn how to:
Manage burdensome compliance requirements efficiently
Deal sympathetically but realistically with requests for accommodation
Become more familiar with statutes and case law
Work within the financial constraints of their school while addressing requests
Learning Goals
After participating in this seminar, participants will be able to:
Develop policies, practices, and procedures to fit their institution
Come up with an interactive process that can avoid formal dispute resolution
Set up reasonable accommodations without "over-accommodating"
Determine what constitutes proper documentation, when it should be disclosed, and to whom
Topics Covered
Documentation of Disability: What Is Good Practice and What Can Be Legally Required? clarifies the issues and responsibilities surrounding disability requests and proper documentation. During this seminar you will learn to:
Distinguish between the two major types of accommodations
Assess the different types of documentation
Identify instances when documentation is required
Interpret the statutes and laws to guide decisions at your school
The presentation gives compelling strategies that balance legal requirements with a common sensical philosophy that almost any school can adopt.
Audience
The protocols for documenting a disability can be involved and complicated. The situations can run from the ordinary to the unique to the unexpected. They affect administrators, faculty, and the entire student population.
In Documentation of Disability: What Is Good Practice and What Can Be Legally Required?, registered attendees can get straightforward, up-to-date guidance on how to honor the requests of disabled students, satisfy legal requirements, and address the concerns of other students fairly.
Because these issues affect the entire campus population, attendance for this online presentation would be especially useful for:
Part- and full-time faculty, professors, and instructors
Administrators
Student coordinators
Advisors
Educators and administrators at both two- and four-year public or private institutions
As this is an evolving set of laws and questions, faculty and administrators at all levels of awareness will benefit by learning from Professor Rothstein's clear, compassionate, and practical presentation.
Purchase
In only 50 minutes, you'll acquire a practical strategy for assessing the requests of your disabled students without unduly interfering with the rights of the overall student population. You'll be able to render judgments with more confidence and meet the ethical and legal obligations of your school. Get answers that you can use when you order today.
Product Code: SC16BC
Campus Access License
With the purchase of the optional Campus Access License, registrants are granted a license to download the program contents to a password-protected network, server, or website for additional staff use. You will receive information on downloading the contents of the program within 3-5 business days after payment has been received by Magna.
Group Subscription Options
Campus Safety, Compliance, Department and Program Evaluation and Assessment, Digital Library, Equity, Inclusion, and Diversity, Faculty Support, Group Subscription, Institutional Assessment, Institutional Culture, Leadership, Leadership, Online Program Evaluation and Assessment, Online Program Strategy, Personal and Professional Development for Academic Leaders, Regulatory Compliance, Risk Management, Strategic Planning, Student Support, Supporting Online Faculty, Title IX Clery and VAWA

From:

$

1,297.00

for 1 year

Assessment, Grading, and Feedback, Blended and Flipped Learning, Course Delivery and Instruction, Course Design and Preparation, Department and Program Evaluation and Assessment, Digital Library, Faculty, Faculty Support, Group Subscription, Institutional Culture, Leadership, Legal Concerns, Monday Morning Mentor, Online Assessment, Grading, and Feedback, Online Course Delivery and Instruction, Online Course Design and Preparation, Online Program Evaluation and Assessment, Online Program Strategy, Personal and Professional Development for Academic Leaders, Specific Student Populations, Student Engagement, Supporting Online Faculty, Teaching Strategies

$

999.00