Effective Writing Assessment in the Online Classroom
Discover a fresh look at how you can help students sharpen their writing and function at a higher level of competence in an online community of learners.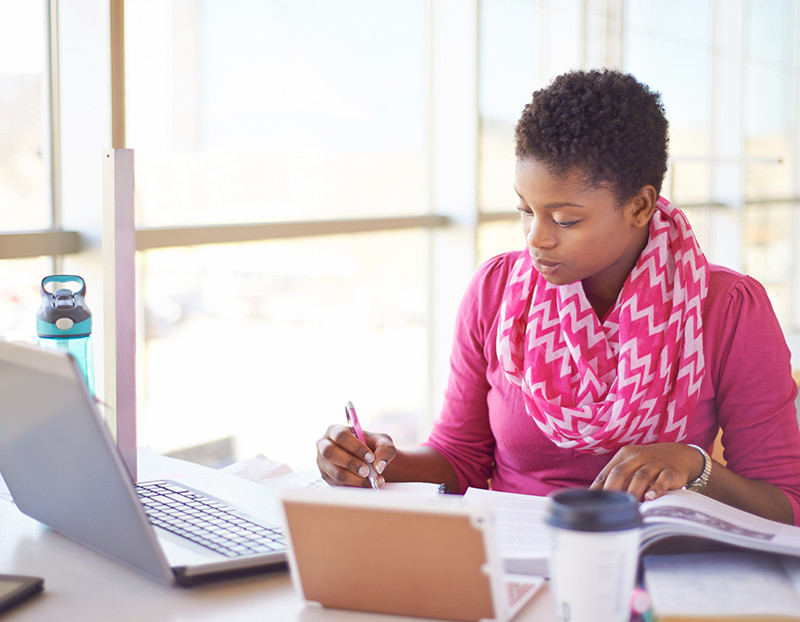 Skillfully Mentor Online Students' Writing Abilities
Polishing the writing skills of students remains an essential part of higher education. Online classrooms give teachers a varied toolbox for interacting with students and guiding their progress. Yet many faculty members shortchange themselves and their students, relying on techniques that are more suited to face-to-face classrooms.
Effective Writing Assessment in the Online Classroom offers a fresh look at how instructors can help students sharpen their writing and function at a higher level of competence in an online community of learners.
Benefits
Transitioning from face-to-face classroom teaching to online teaching—especially when giving perceptive feedback on writing—lies at the core of this presentation. Faculty members will get valuable help in conducting and managing online teaching as well as mentoring with confidence and efficiency.
After watching this 60-minute online seminar, you will discover how to:
Give feedback to online students that feels personal and intensive
Bring a sense of community to online classes that spur student involvement
Accelerate student progress when you assess their writing
Feel more at ease and in control teaching in the online environment
Develop pedagogical skills
Learning Goals
The presenter explores ways that teachers can respond to student writing in an online setting to make a strong, positive impact on student development and achievement.
After viewing this presentation, you will be able to:
Set benchmarks for competence in written assessments
Help students self-evaluate their progress and identify areas for improvement
Set up discussion boards for peer reviews in small groups
Design peer review assignments to improve revision skills
Incorporate audio and video feedback in your responses to students
Keep overall course goals and writing assessments on track
Topics Covered
This presentation discusses the practices and behaviors that faculty members can adopt to interact with students in online classrooms in meaningful ways.
Viewers will discover methods for providing feedback that are specially geared for online classrooms but have the same kind of engagement and constructive reinforcement found in face-to-face assessments.
The presenter will demonstrate how to set expectations for written assessments. You'll learn how to foster peer review groups that get results as well as ways to give overall collective feedback that helps students gauge their progress.
The presentation will give you strategies for every phase of the writing process, from first draft to revisions to the final finished product.
Audience
Educators who teach, manage, or coach writing in any type of online classroom can benefit from this presentation, particularly:
Online and hybrid course professors, teachers, and adjuncts in the humanities or other writing-intensive subjects
Writing program directors
Instructional designers
Faculty at two- and four-year colleges and universities
Faculty at public and private institutions
Purchase
Nearly every online course includes a writing component or requirement. Become more in demand at your institution by knowing how to teach writing in this environment. Order your program today to continue your professional development.
Product Code: QC17CA
Campus Access License
With the purchase of the optional Campus Access License, registrants are granted a license to download the program contents to a password-protected network, server, or website for additional staff use. You will receive information on downloading the contents of the program within 3-5 business days after payment has been received by Magna.
Group Subscription Options
Campus Safety, Compliance, Department and Program Evaluation and Assessment, Digital Library, Equity, Inclusion, and Diversity, Faculty Support, Group Subscription, Institutional Assessment, Institutional Culture, Leadership, Leadership, Online Program Evaluation and Assessment, Online Program Strategy, Personal and Professional Development for Academic Leaders, Regulatory Compliance, Risk Management, Strategic Planning, Student Support, Supporting Online Faculty, Title IX Clery and VAWA

From:

$

1,297.00

for 1 year

Assessment, Grading, and Feedback, Blended and Flipped Learning, Course Delivery and Instruction, Course Design and Preparation, Department and Program Evaluation and Assessment, Digital Library, Faculty, Faculty Support, Group Subscription, Institutional Culture, Leadership, Legal Concerns, Monday Morning Mentor, Online Assessment, Grading, and Feedback, Online Course Delivery and Instruction, Online Course Design and Preparation, Online Program Evaluation and Assessment, Online Program Strategy, Personal and Professional Development for Academic Leaders, Specific Student Populations, Student Engagement, Supporting Online Faculty, Teaching Strategies

$

999.00