Getting Started with Backward Design: Meaningful and Measurable Learning Outcomes
This Magna Online Seminar discusses the purpose and best practices of course outcome design while identifying and refining the course outcomes in your own program, course, or unit.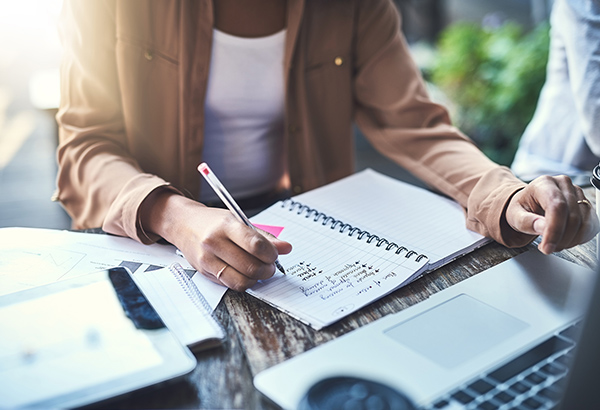 Learning outcomes and objectives are the first step in backwards design.
As such they hold the primary spot in the course development process. Faculty engaged in course or program development who are ill-equipped to design meaningful and measurable outcomes face the prospect of a poorly designed course and less than meaningful learning experiences for students. In addition, when outcomes and objectives are mandated by an institution and those outcomes are not meaningful and measurable, faculty can address this lack by designing module objectives that are meaningful and measurable. The process of developing learning outcomes that actively engage learners in a way that clearly describe what learners will learn and be able to do includes design principles to guide course authors.
The use of backward design provides for more relevant and meaningful learning experiences; ensures that the required course outcomes are met; and prepares learners to perform successfully on their final assessment. One starts with the end—the desired results (goals or standards)—and then derives the curriculum from the evidence of learning (performances) called for by the standard and the teaching needed to equip students to perform (Wiggins & McTighe, 2000).
What are the learning goals?
Upon completion of this seminar, you'll be able to:
Discuss the purpose and best practices of course outcome design
Identify and refine the course outcomes in your own program, course, or unit
Summarize the parts of the outcomes design process
Here's what we'll cover!
Pre-Design Phase:
Conduct a Needs Assessment
Design Phase:
Using Bloom's Revised Taxonomy to Construct Objectives
Characteristic of Well-Designed Learning Objectives
Post-Design Phase:
Create a Course Map
Propose Curriculum Design/Revision to Relevant Governing Bodies
Program and Course Evaluation
Who should attend?
This seminar will benefit:
Faculty
Curriculum and instruction supervisors and/or directors
Academic deans
Department chairs
Faculty development staff
Assessment offices and leaders
Accreditation leaders
Online learning faculty and directors
What's included?
Your seminar registration includes the following:
On-demand access
Downloadable PowerPoint presentations from the speaker
Written transcript
Supplemental materials
100% satisfaction guarantee
There is no limit to how many times the seminar is accessed while available on-demand.
Educational Development Resources for Your Entire Campus
Whether you are an educator or a leader at your educational institution or organization, Magna has resources for how you want to learn:
Individual programs to fill specific learning needs
Preselected programs that come to you on a regular schedule
Deep dive courses for complete immersion to master skills in a specific topic area
Program groups built around a specific topic area or discipline
A complete professional development library covering educator's needs in all topic areas
Want to learn more? Contact sales@magnapubs.com for a free consultation.
Product Code: PC19OA
Campus Access License
With the purchase of the optional Campus Access License, registrants are granted a license to download the program contents to a password-protected network, server, or website for additional staff use. You will receive information on downloading the contents of the program within 3-5 business days after payment has been received by Magna.
Group Subscription Options
Campus Safety, Compliance, Department and Program Evaluation and Assessment, Digital Library, Equity, Inclusion, and Diversity, Faculty Support, Group Subscription, Institutional Assessment, Institutional Culture, Leadership, Leadership, Online Program Evaluation and Assessment, Online Program Strategy, Personal and Professional Development for Academic Leaders, Regulatory Compliance, Risk Management, Strategic Planning, Student Support, Supporting Online Faculty, Title IX Clery and VAWA

From:

$

1,297.00

for 1 year

Assessment, Grading, and Feedback, Blended and Flipped Learning, Course Delivery and Instruction, Course Design and Preparation, Department and Program Evaluation and Assessment, Digital Library, Faculty, Faculty Support, Group Subscription, Institutional Culture, Leadership, Legal Concerns, Monday Morning Mentor, Online Assessment, Grading, and Feedback, Online Course Delivery and Instruction, Online Course Design and Preparation, Online Program Evaluation and Assessment, Online Program Strategy, Personal and Professional Development for Academic Leaders, Specific Student Populations, Student Engagement, Supporting Online Faculty, Teaching Strategies

$

999.00