Hacking Multimedia for Effective Learning
No matter your familiarity with multimedia, you will leave this Magna Online Seminar knowing how to choose and integrate media effectively into your courses.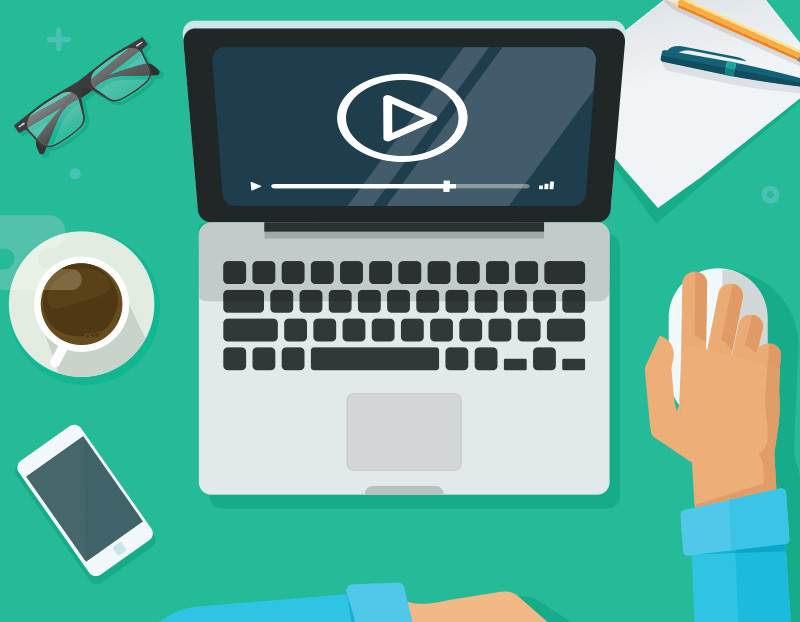 Many instructors turn to multimedia to enhance the effectiveness of learning materials and course content.
Animations, images, illustrations, video clips, and audio clips are readily available online. However, these types of multimedia are not always well-designed for learning.
By leveraging some innovative techniques and free and inexpensive tools, instructors can modify and enhance multimedia for maximum learning impact.
You'll learn research-based multimedia learning principles that will help you modify and optimize the effectiveness of the multimedia you use in your course content.
What are the learning goals?
Upon completion of this seminar, you'll be able to:
Determine pedagogical deficiencies in multimedia found online
Apply multimedia learning principles to improve learning
Choose appropriate tools to reconstruct multimedia and tailor it to your course
Explain the educational rationale for multimedia modifications
Here's what we'll cover!
Multimedia learning
Online learning
Enhancing videos and images
Annotating videos and images
Who should attend?
This seminar will benefit:
Instructors
Faculty
Instructional Technologists
Instructional Designers
Why you don't want to miss this!
By viewing this presentation, you'll better understand the principles of multimedia, tools for modifying multimedia, and free resources available that foster deeper learning in students and save you time and energy as you create successful courses.
Instructors are always looking for new ways to increase engagement and add color and pop to their course content-this can often be accomplished by using multimedia in learning materials and course content. Though multimedia is widely available online, its often not well-suited for learning.
Register today to learn free tools and techniques for optimizing the multimedia you use in your learning materials! By leveraging the strategies detailed in this seminar, you'll help reduce cognitive load, ensure focus, mitigate unnecessary distractions, and foster deeper learning.
What's included?
Your seminar registration includes the following:
On-demand access
Downloadable PowerPoint presentations from the speaker
Written transcript
Supplemental materials
100% satisfaction guarantee
There is no limit to how many times the seminar is accessed while available on-demand.
Educational Development Resources for Your Entire Campus
Whether you are an educator or a leader at your educational institution or organization, Magna has resources for how you want to learn:
Individual programs to fill specific learning needs
Preselected programs that come to you on a regular schedule
Deep dive courses for complete immersion to master skills in a specific topic area
Program groups built around a specific topic area or discipline
A complete professional development library covering educator's needs in all topic areas
Want to learn more? Contact sales@magnapubs.com for a free consultation.
Product Code: PC18MA
Campus Access License
With the purchase of the optional Campus Access License, registrants are granted a license to download the program contents to a password-protected network, server, or website for additional staff use. You will receive information on downloading the contents of the program within 3-5 business days after payment has been received by Magna.
Group Subscription Options
Campus Safety, Compliance, Department and Program Evaluation and Assessment, Digital Library, Equity, Inclusion, and Diversity, Faculty Support, Group Subscription, Institutional Assessment, Institutional Culture, Leadership, Leadership, Online Program Evaluation and Assessment, Online Program Strategy, Personal and Professional Development for Academic Leaders, Regulatory Compliance, Risk Management, Strategic Planning, Student Support, Supporting Online Faculty, Title IX Clery and VAWA

From:

$

1,297.00

for 1 year

Assessment, Grading, and Feedback, Blended and Flipped Learning, Course Delivery and Instruction, Course Design and Preparation, Department and Program Evaluation and Assessment, Digital Library, Faculty, Faculty Support, Group Subscription, Institutional Culture, Leadership, Legal Concerns, Monday Morning Mentor, Online Assessment, Grading, and Feedback, Online Course Delivery and Instruction, Online Course Design and Preparation, Online Program Evaluation and Assessment, Online Program Strategy, Personal and Professional Development for Academic Leaders, Specific Student Populations, Student Engagement, Supporting Online Faculty, Teaching Strategies

$

999.00