Online Learning through Instructional Design
This seminar provides you with the tools to seamlessly transition from face-to-face courses to an online learning format.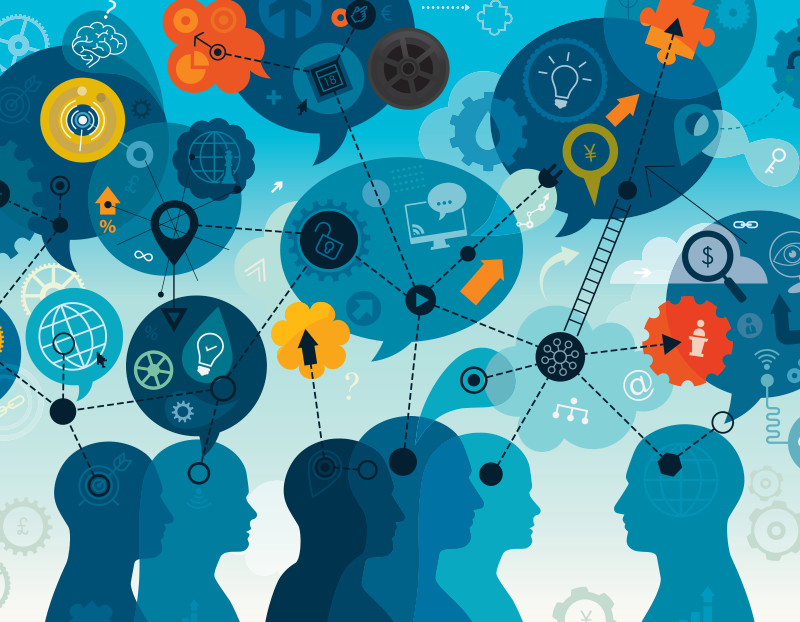 Instructional Design to Enhance Online Learning and Engagement
Design brings forth what would not come naturally. —Klaus Krippendorff
If developing engaging online courses that promote interaction and motivate learners was easy, everyone would be doing it. Of course, it's more complicated than that; not only are you framing an online course, you're building a virtual classroom and community.
How do you ensure the course you are teaching provides students with the high-quality online learning experiences they deserve?
By leaning on the theories of instructional design, you can construct a framework for online courses that enhances student engagement and deepens learning.
In a time when students have unlimited access to content and can learn almost anything on the Web, instructional design is essential to creating a structured learning environment. By applying instructional design to your online courses, you will be better equipped to guide the learner and frame a meaningful learning experience.
The seminar Online Learning through Instructional Design will show you how.
Benefits
Simply providing content to students and giving them the space to learn on their own is not an effective approach to online instruction. One critical aspect of instructional design is that it supports the process of learning rather than the process of teaching.
This seminar will guide you in creating a systematic process for developing education and training programs in a consistent and reliable fashion. You will learn:
How to modify face-to-face courses for the online format
How to design engaging online activities that promote interaction and facilitate deep learning
How to motivate students to engage in online discussion boards
How to use technology to teach effective online learning strategies and assess student learning
Learning Goals
When designed and implemented effectively, online learning holds huge potential for students seeking a flexible learning medium. This seminar provides you with the tools to seamlessly transition from face-to-face courses to an online learning format.
After partaking in this seminar, participants will be able to:
Design rich, online multimedia content to facilitate student understanding and learning
Create meaningful online learning activities that enhance student engagement and learning outcomes
Select and implement appropriate technology to support online learning and interaction
Assess students' online learning with a variety of assessment tools
Topics covered
Utilizing online learning design strategies, tools, and practical tips
Redesigning face-to-face courses for online delivery
Creating an online student orientation
Producing a course overview trailer
Forming a virtual walk through of the course website
Designing an effective syllabus and a syllabus quiz
Creating a well-organized online course structure
Organizing online modules
Teaching effective online learning strategies
Using strategic course announcements
Implementing multimedia, such as text, videos, and games
Designing active and interactive online learning activities
Using technology to help students demonstrate learning
Understanding methods for assessing student learning
Audience
This seminar is intended for those who have a basic understanding of online learning and are interested in creating the best possible experience for students. This includes:
Faculty who are making the transition from face-to-face to online instruction
Teaching assistants seeking a solid introduction to online learning design
Instructional designers interested in an introduction to online learning design strategies
Faculty developers pursuing meaningful online learning activities to enhance student engagement
Center for teaching and learning staff
Purchase
This is a chance for those with a calling to teach to translate their success to a new environment. The presenter, Dr. Meixun Zheng, is an experienced faculty developer with a deep understanding of instructional design who will provide faculty and learning staff with the best tools available for making the transition from face-to-face to online instruction.
Product code: QC17AA
Campus Access License
With the purchase of the optional Campus Access License, registrants are granted a license to download the program contents to a password-protected network, server, or website for additional staff use. You will receive information on downloading the contents of the program within 3-5 business days after payment has been received by Magna.
Group Subscription Options
Campus Safety, Compliance, Department and Program Evaluation and Assessment, Digital Library, Equity, Inclusion, and Diversity, Faculty Support, Group Subscription, Institutional Assessment, Institutional Culture, Leadership, Leadership, Online Program Evaluation and Assessment, Online Program Strategy, Personal and Professional Development for Academic Leaders, Regulatory Compliance, Risk Management, Strategic Planning, Student Support, Supporting Online Faculty, Title IX Clery and VAWA

From:

$

1,297.00

for 1 year

Assessment, Grading, and Feedback, Blended and Flipped Learning, Course Delivery and Instruction, Course Design and Preparation, Department and Program Evaluation and Assessment, Digital Library, Faculty, Faculty Support, Group Subscription, Institutional Culture, Leadership, Legal Concerns, Monday Morning Mentor, Online Assessment, Grading, and Feedback, Online Course Delivery and Instruction, Online Course Design and Preparation, Online Program Evaluation and Assessment, Online Program Strategy, Personal and Professional Development for Academic Leaders, Specific Student Populations, Student Engagement, Supporting Online Faculty, Teaching Strategies

$

999.00