Student Entitlement: Truth, Fiction, or Some of Both?
Discover what the research has documented about the extent of academic entitlement. Is it associated with certain personality characteristics? Does it result from approaches taken to parenting? Are the attitudes cultivated in earlier educational experiences? Is there widespread agreement as to what it looks like when college students are acting and sounding entitled?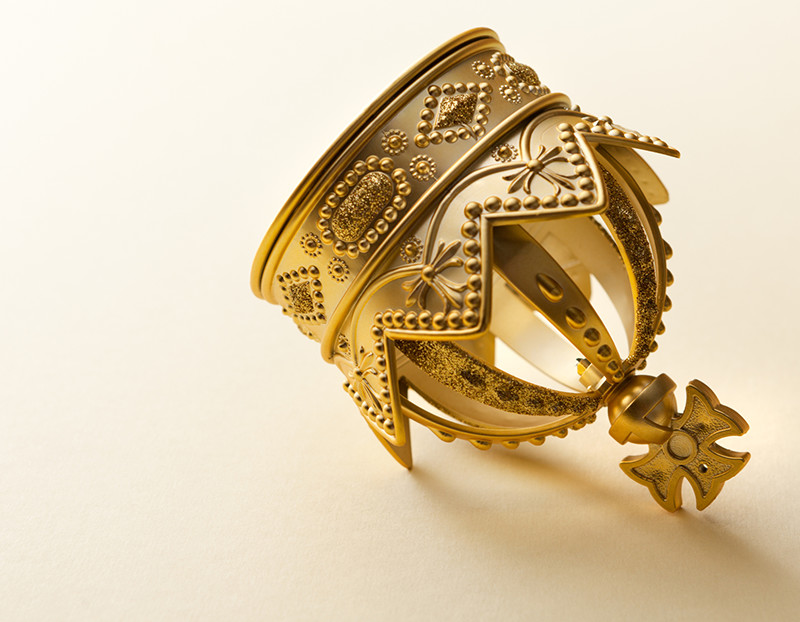 In recent years, many college instructors would agree that there has been a dramatic increase in students with entitled attitudes.
More than likely, you've struggled with students who expected academic success without taking personal responsibility for their own learning.
The presence of problematic attitudes in the classroom can be highly disruptive, so it's important for you to be able to properly react to this type of behavior.
Order the Student Entitlement: Truth, Fiction, or Some of Both? online seminar, presented by Maryellen Weimer, PhD. You'll learn about the roots of this behavior, as well as strategies for not only decreasing, but also preventing the potency of entitled students.
Benefits
The topic of academic entitlement is more relevant than ever before. It's a serious, wide-ranging issue and there are few resources available for instructors to consult in dealing with it. That ends now! In this seminar, you'll discover how to:
Properly handle students who expect grades they don't deserve or demand unnecessary special accommodations
Create a classroom environment that discourages entitled behavior and fosters lifelong learning
Quickly identify and end disruptive, entitled behavior
Understand the market forces that have created this attitude from the students perspective and help them shift their perspective to become more open to learning
Learning Goals
By becoming better prepared to approach entitled students and learning how previous academic experiences may have led to these disruptive attitudes, you're better able to teach and students are more open to learning and less concerned about what they deserve.
Upon completion of this seminar, you'll be able to:
Implement teaching methods that will increase students personal responsibility
Identify ways to decrease inappropriate expectations
Learn how to address educational consumerism while maintaining your standards
Create classrooms that are just and fair spaces for all
Structure a classroom environment that will lead to greater student success
Topics Covered
Academic entitlement
Student attitudes and expectations
Educational consumerism
Policies and practices that decrease academic entitlement
Audience
This seminar is intended for faculty and instructors who would like to learn more about the unique and often overlooked topic of managing student entitlement.
Purchase
This seminar presents practical tips and proven strategies for addressing problematic attitudes in the classroom. Register today to learn from a distinguished educator about strategies you can use to curb student entitlement and increase student success.
Product Code: PC17LA
Campus Access License
With the purchase of the optional Campus Access License, registrants are granted a license to download the program contents to a password-protected network, server, or website for additional staff use. You will receive information on downloading the contents of the program within 3-5 business days after payment has been received by Magna.
Group Subscription Options
Campus Safety, Compliance, Department and Program Evaluation and Assessment, Digital Library, Equity, Inclusion, and Diversity, Faculty Support, Group Subscription, Institutional Assessment, Institutional Culture, Leadership, Leadership, Online Program Evaluation and Assessment, Online Program Strategy, Personal and Professional Development for Academic Leaders, Regulatory Compliance, Risk Management, Strategic Planning, Student Support, Supporting Online Faculty, Title IX Clery and VAWA

From:

$

1,297.00

for 1 year

Assessment, Grading, and Feedback, Blended and Flipped Learning, Course Delivery and Instruction, Course Design and Preparation, Department and Program Evaluation and Assessment, Digital Library, Faculty, Faculty Support, Group Subscription, Institutional Culture, Leadership, Legal Concerns, Monday Morning Mentor, Online Assessment, Grading, and Feedback, Online Course Delivery and Instruction, Online Course Design and Preparation, Online Program Evaluation and Assessment, Online Program Strategy, Personal and Professional Development for Academic Leaders, Specific Student Populations, Student Engagement, Supporting Online Faculty, Teaching Strategies

$

999.00