Wake Them Up! Engaging Students in the 21st Century Classroom
Learn strategies to help you achieve performance targets while also restoring student engagement through a variety of practical, actionable teaching techniques.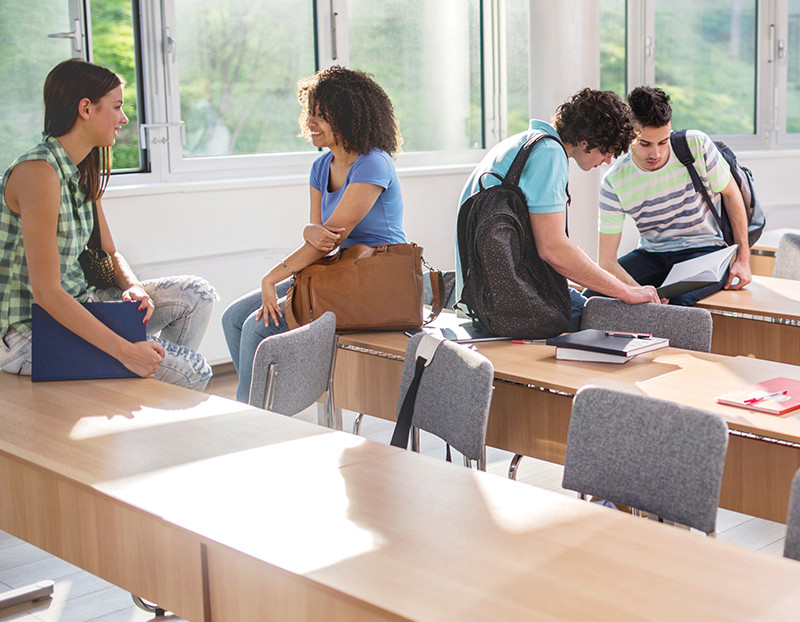 Students in higher education are suffering from death by PowerPoint and are losing their desire to learn.
That students must be engaged to understand their course material fully is widely recognized. And yet-despite the evidence showing that 21st-century learners not only prefer active, student-centered learning but are also more successful at comprehending complex ideas or mastering difficult skills through this approach-the lecture with slides is still the norm.
Many instructors feel they must choose between driving academic performance and nurturing student engagement. But the truth is that you can do both.
This online seminar, Wake Them Up! Engaging Students in the 21st Century Classroom,explores the basic research behind student-centered, active learning and how active learning increases classroom engagement as well as student success and retention.
Benefits
For years, educators have been keenly aware of the all-too-present achievement gaps affecting students in today's educational landscape. But they frequently overlook one underlying cause: the engagement gap.
Addressing engagement in the classroom will not only improve individual student achievement and success but also lead to a more dynamic and rewarding experience for the instructor. Participants will better understand
How engagement is the key to learning, success, and retention
How to navigate the research behind student-centered, active learning
How to identify teaching options and techniques beyond the PowerPoint lecture
How to create engagement with and without the support of technology
How to increase engagement without increasing your workload
Learning Goals
You will learn strategies to help them achieve performance targets while also restoring student engagement through a variety of practical, actionable teaching techniques. After completing the seminar, you will be able to:
Recognize current research dealing with engagement, learning, and retention
Understand how engagement affects memory
Pinpoint 10 different non technical ways to increase engagement
Identify 10 different web/mobile tools to increase engagement
Keep students awake in class, even at 8 am on a Monday
Here is an opportunity to explore current thinking on student engagement in the classroom from the international speaker on media literacy and classroom engagement and author of Master the Media: How Teaching Media Literacy Can Save Our Plugged-In World.
Topics Covered
The importance of engagement to student learning and success
The research behind student-centered, active learning
Technological tools to energize teaching and learning in the classroom
Non technological techniques to help you transition beyond the lecture with slides
Innovative and effective teaching methods to help you work smarter, not harder
Audience
This seminar is intended for those who are interested in closing the engagement gap while enhancing critical thinking skills, encouraging communication and discussion, and restoring focus and excitement in the classroom. This will include the following:
Instructors keen to enhance engagement in the 21st-century classroom
Instructional designers interested in exploring fresh teaching options and techniques
Learning consultants looking to increase student engagement without increasing workload
Purchase
This seminar is an opportunity for you to inspire higher-education students to meet and exceed expectations for learning and participation while they prepare for success in the business world.
Order today for a chance to transform the classroom experience and reconnect with your fervor for teaching and
Product Code: PC17GA
Campus Access License
With the purchase of the optional Campus Access License, registrants are granted a license to download the program contents to a password-protected network, server, or website for additional staff use. You will receive information on downloading the contents of the program within 3-5 business days after payment has been received by Magna.
Group Subscription Options
Campus Safety, Compliance, Department and Program Evaluation and Assessment, Digital Library, Equity, Inclusion, and Diversity, Faculty Support, Group Subscription, Institutional Assessment, Institutional Culture, Leadership, Leadership, Online Program Evaluation and Assessment, Online Program Strategy, Personal and Professional Development for Academic Leaders, Regulatory Compliance, Risk Management, Strategic Planning, Student Support, Supporting Online Faculty, Title IX Clery and VAWA

From:

$

1,297.00

for 1 year

Assessment, Grading, and Feedback, Blended and Flipped Learning, Course Delivery and Instruction, Course Design and Preparation, Department and Program Evaluation and Assessment, Digital Library, Faculty, Faculty Support, Group Subscription, Institutional Culture, Leadership, Legal Concerns, Monday Morning Mentor, Online Assessment, Grading, and Feedback, Online Course Delivery and Instruction, Online Course Design and Preparation, Online Program Evaluation and Assessment, Online Program Strategy, Personal and Professional Development for Academic Leaders, Specific Student Populations, Student Engagement, Supporting Online Faculty, Teaching Strategies

$

999.00