Educators Reflect on Teaching and Learning in the Era of Generative AI
Explore the rapid evolution of teaching practices in response to generative AI tools like ChatGPT and watch our expert panel of educators from diverse disciplines address academic integrity and pedagogical challenges. Gain the knowledge and insights to enhance your teaching in an ethical and student-centered way.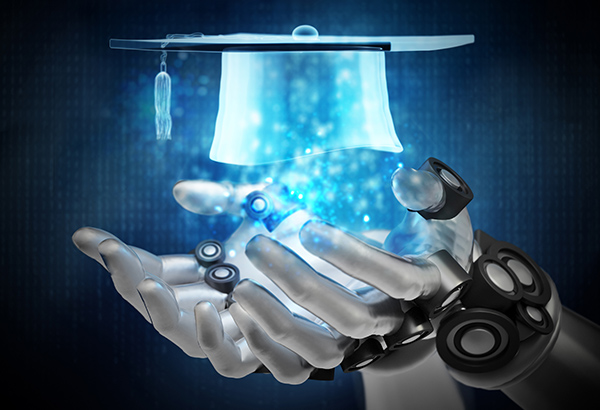 Registration for the live version of this online seminar is now closed. Registering now will give you access to the on-demand version which you will receive one business day after the live version takes place.
Widespread access to generative AI tools such as ChatGPT are forcing educators to rapidly evolve their teaching practices. Institutions are scrambling to both provide learning opportunities for faculty on proper use, and also address the ever-important issue of academic integrity. 
Faculty have had limited opportunities to sit, think, and talk about the evolution of their pedagogies in response to these technological advancements. Yet, reflection is essential for continuous learning, leveraging technological benefits, peer collaboration, ensuring student-centered learning, and addressing ethical and academic integrity concerns. 
To equip educators with the tools and knowledge to stay relevant and deliver effective, ethical, and student-focused teaching experiences, this Magna Online Seminar features panelists, from diverse disciplines of English, business, and biology, that not only share their own experiences and perspectives with AI, but also facilitate an important conversation that explores the questions we are all wrestling with now and how we are all responding to this new reality. This engaging conversation aims to challenge, clarify, and reevaluate philosophies of teaching and learning, making it a must-watch event. 
Your expert panel, Drs. Lolita Paff, Holly Ryan, and Bryan Wang of Penn State Berks explore the pressing questions and responses to AI, offering a unique opportunity for faculty to reflect and plan for future courses as we navigate the impact of generative AI together. They will also cover: 
Thought-provoking questions for educators to evaluate their recent teaching experiences

 

Stimulating prompts to facilitate well-informed decision making about prospective pedagogical choices in the realm of generative AI

 

Engaging class discussion prompts centered around generative AI utilization, policy considerations, ethical dilemmas, biases, and the far-reaching consequences on student learning

 
Why You Don't Want to Miss This!
With the fast-paced evolution of AI and its expected impact across a multitude of domains, educators must prepare both themselves and their students for a future where AI is an integral part of the teaching and learning experience.

 

This generation of students will be using AI in their careers, so teaching them how to interface with and bring critical thinking to interactions with AI is a new and necessary skill.

 

The originally live format provided dynamic interaction with a panel discussion plus an extended Q&A.

 

By dedicating time to reflect and collaborate, you'll unlock a wealth of ideas and opportunities for enhancing your teaching while enabling you to create the optimal educational experience for your students, ensuring their success and growth.

 
What are the learning goals?
Upon completion of this seminar, you'll be able to:
Consider/reconsider the role of the teacher in a world of generative AI 

 

Imagine how generative AI will impact what students need to learn and how will they learn it 

 

Explore how generative AI is impacting the role of course assessments: the relationship between feedback, growth, and knowledge

 

Reflect on generative AI's ethical and DEI concerns: bias, the responsibilities of teachers and students, and the tolerance of diversity
Why This Matters
This program is vital for educators grappling with the challenge of effectively embracing generative AI tools in teaching and learning. As generative AI technology rapidly advanced, faculty found themselves needing to quickly grasp its intricacies to prevent student misuse. This abrupt shift created a pressing need for guidance and a deeper understanding of how to adapt pedagogies to incorporate these tools effectively.
This panel discussion, featuring educators from diverse disciplines with varying perspectives on AI, offers peer-to-peer empathy and valuable advice for adapting teaching practices. This online seminar serves as a solution by providing educators with the much-needed time and space to reflect on past experiences and plan for future courses. It empowers faculty to get ahead of this technology and harness its benefits, ultimately enhancing the educational experience for both faculty and students.
Who should attend?
Faculty
Instructional Designers
Teaching Assistants
What's included?
Your seminar registration includes the following:
12-month on-demand access after the live seminar has taken place
Written transcript
100% satisfaction guarantee
There is no limit to how many times the seminar is accessed while available on-demand.
Product Code: PC23PA
Campus Access License
With the purchase of the optional Campus Access License, registrants are granted a license to download the program contents to a password-protected network, server, or website for additional staff use. You will receive information on downloading the contents of the program within 3-5 business days after payment has been received by Magna.
Group Subscription Options
Campus Safety, Compliance, Department and Program Evaluation and Assessment, Digital Library, Equity, Inclusion, and Diversity, Faculty Support, Group Subscription, Institutional Assessment, Institutional Culture, Leadership, Leadership, Online Program Evaluation and Assessment, Online Program Strategy, Personal and Professional Development for Academic Leaders, Regulatory Compliance, Risk Management, Strategic Planning, Student Support, Supporting Online Faculty, Title IX Clery and VAWA

From:

$

1,297.00

for 1 year

Assessment, Grading, and Feedback, Blended and Flipped Learning, Course Delivery and Instruction, Course Design and Preparation, Department and Program Evaluation and Assessment, Digital Library, Faculty, Faculty Support, Group Subscription, Institutional Culture, Leadership, Legal Concerns, Monday Morning Mentor, Online Assessment, Grading, and Feedback, Online Course Delivery and Instruction, Online Course Design and Preparation, Online Program Evaluation and Assessment, Online Program Strategy, Personal and Professional Development for Academic Leaders, Specific Student Populations, Student Engagement, Supporting Online Faculty, Teaching Strategies

$

999.00