How Can Discussion Responses Give Narrative Shape to an Online Class?
For online teachers who are looking to create a more useful and engaging discussion board that ties to course content, this 20-Minute Mentor provides practical strategies to manage the discussion board and use it to frame course content.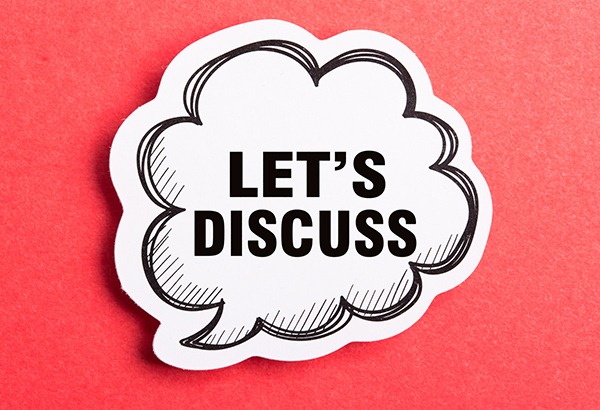 How Can Discussion Responses Give Narrative Shape to an Online Class?
Responding in a discussion forum can be a struggle—for instructors and students alike. At its most challenging, it can feel like you're filling out a form, skimming along the surface, disconnected from any real sense of the direction of the course.
In this 20-Minute Mentor, you'll discover how you can use your responses to create a narrative for the class—a story that inspires students to move forward by kicking things off with an infusion of humanity. Additionally, you'll receive guidance on making explicit connections to course and career outcomes, and will finish the program with asking the right questions to spark transformational change.
Learning Goals
After viewing this Magna 20-Minute Mentor, participants will be able to:
Develop strategies to put an indelible and engaging stamp on the discussion forum
Establish a larger sense of the discussion-based workflow in the class, and create a series of "context windows" which reflect the student-learner journey
Consider the different types of questions that can be asked of student learners in discussion responses and create a deployment strategy
Topics Covered
Connecting with student learners and inspiring them to engage
Rethinking discussion prompts and recasting them within course and institutional outcomes, and the larger framework of a student learner's journey
Asking questions that encourage deeper and more complex levels of critical thinking, but which also launch student learners toward practical applications
Audience
This program will benefit:
Faculty
Instructional Designers
Product Code: QM20LA
Campus Access License
With the purchase of the optional Campus Access License, registrants are granted a license to download the program contents to a password-protected network, server, or website for additional staff use. You will receive information on downloading the contents of the program within 3-5 business days after payment has been received by Magna.
Group Subscription Options
Assessment, Grading, and Feedback, Blended and Flipped Learning, Course Delivery and Instruction, Course Design and Preparation, Department and Program Evaluation and Assessment, Digital Library, Faculty, Faculty Support, Group Subscription, Institutional Culture, Leadership, Legal Concerns, Monday Morning Mentor, Online Assessment, Grading, and Feedback, Online Course Delivery and Instruction, Online Course Design and Preparation, Online Program Evaluation and Assessment, Online Program Strategy, Personal and Professional Development for Academic Leaders, Specific Student Populations, Student Engagement, Supporting Online Faculty, Teaching Strategies

$

999.00

Campus Safety, Compliance, Department and Program Evaluation and Assessment, Digital Library, Equity, Inclusion, and Diversity, Faculty Support, Group Subscription, Institutional Assessment, Institutional Culture, Leadership, Leadership, Online Program Evaluation and Assessment, Online Program Strategy, Personal and Professional Development for Academic Leaders, Regulatory Compliance, Risk Management, Strategic Planning, Student Support, Supporting Online Faculty, Title IX Clery and VAWA

From:

$

1,297.00

for 1 year