How Can Effective Note-taking Improve Online Student Learning?
For online educators who want to assist students in effective note-taking in order to best succeed in learning content, this 20-Minute Mentor gives practical ideas for educators to guide student note-taking specifically in the online classroom.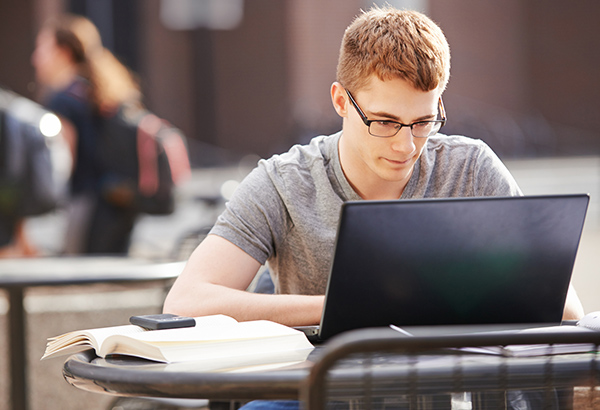 How Can Effective Note-taking Improve Online Student Learning?
Note-taking is an essential skill for any student, but effective note-taking in an online learning environment is a crucial foundational skill that many students are never taught. Teachers generally have their own approach to note-taking and may assume that students already know how to take notes effectively, but research suggests that many students do not feel confident in their note-taking ability, particularly in the context of online learning.
This 20-Minute Mentor provides guidance on how to help students take notes more effectively online. You'll also explore several steps that you, the teacher, can take to improve the quality of student note-taking in an online course setting.
Learning Goals
After viewing this Magna 20-Minute Mentor, participants will be able to:
Play a guiding role in helping students take notes more effectively in an online learning environment
Understand how and why shared class notes can be helpful for online learning
Recognize why notes shouldn't be used simply for rereading, but as a launch point for retrieval practice
Help students improve at each of the four phases of note-taking in an online learning environment
Topics Covered
The importance of note-taking online, including why it's worth devoting valuable class time to help students with note taking and how taking notes online and taking notes in a physical classroom are different
How to sum up note-taking for students with the 3S framework: Notes should be simple, smart, and sustainable
How the teacher can provide verbal and visual digital clues to aid digital note taking with signposts and signals
The four phases of note-taking: prepping, creating, revising and organizing
How to empower students to refine the system they use for taking and storing digital notes
Audience
This program will benefit:
Assistant Professors
Associate Professors
Adjunct Professors
Professors
Lecturers
Advisors
Writing Coaches
High School Teachers
Product Code: QM20JA
Campus Access License
With the purchase of the optional Campus Access License, registrants are granted a license to download the program contents to a password-protected network, server, or website for additional staff use. You will receive information on downloading the contents of the program within 3-5 business days after payment has been received by Magna.
Group Subscription Options
Assessment, Grading, and Feedback, Blended and Flipped Learning, Course Delivery and Instruction, Course Design and Preparation, Department and Program Evaluation and Assessment, Digital Library, Faculty, Faculty Support, Group Subscription, Institutional Culture, Leadership, Legal Concerns, Monday Morning Mentor, Online Assessment, Grading, and Feedback, Online Course Delivery and Instruction, Online Course Design and Preparation, Online Program Evaluation and Assessment, Online Program Strategy, Personal and Professional Development for Academic Leaders, Specific Student Populations, Student Engagement, Supporting Online Faculty, Teaching Strategies

$

999.00

Campus Safety, Compliance, Department and Program Evaluation and Assessment, Digital Library, Equity, Inclusion, and Diversity, Faculty Support, Group Subscription, Institutional Assessment, Institutional Culture, Leadership, Leadership, Online Program Evaluation and Assessment, Online Program Strategy, Personal and Professional Development for Academic Leaders, Regulatory Compliance, Risk Management, Strategic Planning, Student Support, Supporting Online Faculty, Title IX Clery and VAWA

From:

$

1,297.00

for 1 year