How Can I Apply a Resilient Mindset to My Teaching Practice?
For faculty experiencing burnout from tough pandemic teaching conditions, this 20-Minute Mentor shows you how one educator embraced resiliency to create a positive outlook in a difficult time.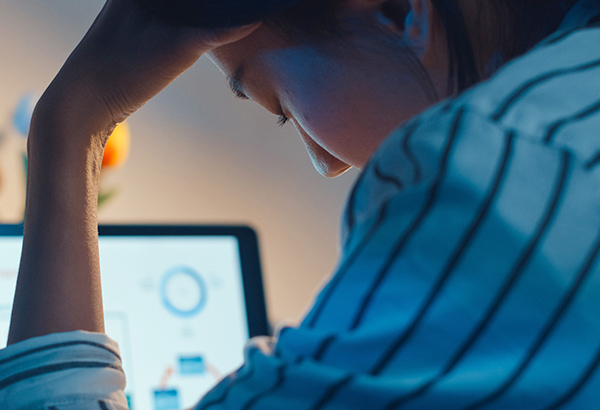 How Can I Apply a Resilient Mindset to My Teaching Practice?
Educators have unilaterally been through the toughest years of teaching in recent history. With the move to online and back again, stress and anxiety has escalated. Teachers are "powering through" and "burning out" at the same time, resulting in taking care of themselves becoming much less of a priority. A timely reminder on how to take care of themselves, with proven strategies, could make the difference in how they move forward as they continue to navigate the ever-changing teaching and learning environment. It's safe to say resilience is needed now more than ever.
Resilience helps teachers identify the emotional cost of teaching and assists in targeting strategies that can be implemented to decrease and recoup that cost. This 20-Minute Mentor explores healthy perspectives on mindsets associated with resilience. The presenter shares, through his own personal experiences, how to become a resilient teacher who can thrive, sustain, and enjoy a career of giving and serving students by recognizing and implanting strategies that can be included in your teaching practice.
Learning Goals
After viewing this Magna 20-Minute Mentor, participants will be able to:
Identify strategies to implement toward a resilient mindset
Understand the basics of an appreciative inquiry mindset
Know the basics of a growth mindset
Recognize the connection between grit and grace and how it is possible to incorporate both
Topics Covered
Resilience
Appreciative Inquiry
Growth Mindset
Grit
Audience
This program will benefit:
Faculty
Instructional Designers
Educational Developers
Department Chairs
Product Code: PM22FA
Campus Access License
With the purchase of the optional Campus Access License, registrants are granted a license to download the program contents to a password-protected network, server, or website for additional staff use. You will receive information on downloading the contents of the program within 3-5 business days after payment has been received by Magna.
Group Subscription Options
Assessment, Grading, and Feedback, Blended and Flipped Learning, Course Delivery and Instruction, Course Design and Preparation, Department and Program Evaluation and Assessment, Digital Library, Faculty, Faculty Support, Group Subscription, Institutional Culture, Leadership, Legal Concerns, Monday Morning Mentor, Online Assessment, Grading, and Feedback, Online Course Delivery and Instruction, Online Course Design and Preparation, Online Program Evaluation and Assessment, Online Program Strategy, Personal and Professional Development for Academic Leaders, Specific Student Populations, Student Engagement, Supporting Online Faculty, Teaching Strategies

$

999.00

Campus Safety, Compliance, Department and Program Evaluation and Assessment, Digital Library, Equity, Inclusion, and Diversity, Faculty Support, Group Subscription, Institutional Assessment, Institutional Culture, Leadership, Leadership, Online Program Evaluation and Assessment, Online Program Strategy, Personal and Professional Development for Academic Leaders, Regulatory Compliance, Risk Management, Strategic Planning, Student Support, Supporting Online Faculty, Title IX Clery and VAWA

From:

$

1,297.00

for 1 year