How Can I Grade in Less Time with Greater Impact?
For faculty who want to improve student feedback while not adding to their grading workload, this 20-Minute Mentor provides expert guidance to creating better opportunities for your students while being more efficient with your grading.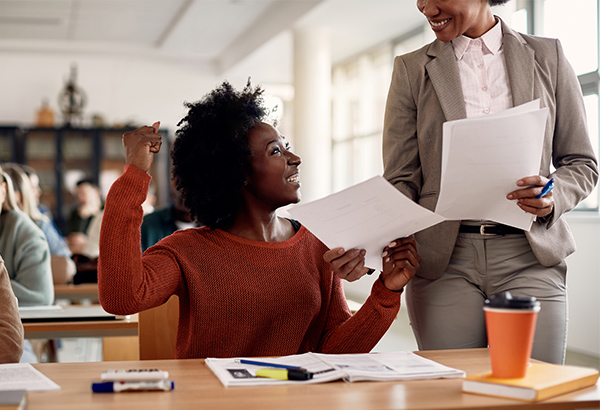 How Can I Grade in Less Time with Greater Impact?
Providing opportunities for students to practice and receive feedback in low-stakes assignments facilitates their learning. Yet how can you, as a faculty member, offer these opportunities without creating an inordinate amount of grading?
This 20-Minute Mentor demonstrates how faculty can become more strategic about how and when they chose to grade student work in ways that both make their time more impactful for students and decrease their effort. Our expert presenter helps you consider your reasons for grading, how to prioritize your grading comments, and ways to build feedback into class time.
Learning Goals
After viewing this Magna 20-Minute Mentor, participants will be able to:
Identify the reasons they are opting to grade student work
Optimize feedback provided to students while being strategic about the time invested in grading
Create activities to be used in the classroom that reduce the need for individual grading
Topics Covered
Reasons for grading and aligning your effort to those reasons
Using summary comments effectively
Prioritizing your comments to have the most impact on student learning
Ways to build practice with feedback into the class room activities to reduce grading loads
Audience
This program will benefit:
Faculty in all disciplines
Product Code: PM21GA
Campus Access License
With the purchase of the optional Campus Access License, registrants are granted a license to download the program contents to a password-protected network, server, or website for additional staff use. You will receive information on downloading the contents of the program within 3-5 business days after payment has been received by Magna.
Group Subscription Options
Assessment, Grading, and Feedback, Blended and Flipped Learning, Course Delivery and Instruction, Course Design and Preparation, Department and Program Evaluation and Assessment, Digital Library, Faculty, Faculty Support, Group Subscription, Institutional Culture, Leadership, Legal Concerns, Monday Morning Mentor, Online Assessment, Grading, and Feedback, Online Course Delivery and Instruction, Online Course Design and Preparation, Online Program Evaluation and Assessment, Online Program Strategy, Personal and Professional Development for Academic Leaders, Specific Student Populations, Student Engagement, Supporting Online Faculty, Teaching Strategies

$

999.00

Campus Safety, Compliance, Department and Program Evaluation and Assessment, Digital Library, Equity, Inclusion, and Diversity, Faculty Support, Group Subscription, Institutional Assessment, Institutional Culture, Leadership, Leadership, Online Program Evaluation and Assessment, Online Program Strategy, Personal and Professional Development for Academic Leaders, Regulatory Compliance, Risk Management, Strategic Planning, Student Support, Supporting Online Faculty, Title IX Clery and VAWA

From:

$

1,297.00

for 1 year