How Can I Increase Exam Security with Custom Question Banks?
For faculty who want to increase their exam security, this 20-Minute Mentor demonstrates how to use question banks to create unique exams and improve academic integrity.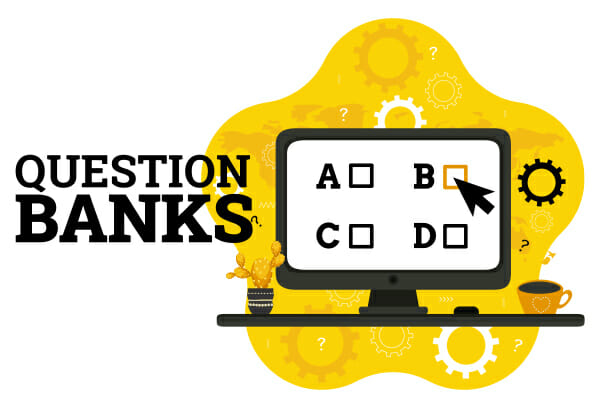 How Can I Increase Exam Security with Custom Question Banks?
Question banks allow instructors to significantly increase the security of their exams while providing an opportunity to create more flexibility. A robust set of question banks can improve question organization and control, thus promoting academic integrity and honesty among students.
This 20-Minute Mentor demonstrates how to creatively apply question banks both to increase security, and also to refresh and reinvigorate exams. Participants will receive easy instructions on how to create more secure exams by randomizing questions into a vast combination of options.
Learning Goals
After viewing this Magna 20-Minute Mentor, participants will be able to:
Understand the various ways question banks can be incorporated within their courses
Realize that using question banks can increase exam security
Be motivated to use question banks in their testing
Topics Covered
What is a question bank?
Understanding how to use question banks
Increasing the flexibility of your exams
Question bank alternatives
Advantages and disadvantages of using question banks
Audience
This program will benefit:
Professors
Department Chairs
Deans
Educational Developers
Instructional Designers
Product Code: PM21BA
Campus Access License
With the purchase of the optional Campus Access License, registrants are granted a license to download the program contents to a password-protected network, server, or website for additional staff use. You will receive information on downloading the contents of the program within 3-5 business days after payment has been received by Magna.
Group Subscription Options
Assessment, Grading, and Feedback, Blended and Flipped Learning, Course Delivery and Instruction, Course Design and Preparation, Department and Program Evaluation and Assessment, Digital Library, Faculty, Faculty Support, Group Subscription, Institutional Culture, Leadership, Legal Concerns, Monday Morning Mentor, Online Assessment, Grading, and Feedback, Online Course Delivery and Instruction, Online Course Design and Preparation, Online Program Evaluation and Assessment, Online Program Strategy, Personal and Professional Development for Academic Leaders, Specific Student Populations, Student Engagement, Supporting Online Faculty, Teaching Strategies

$

999.00

Campus Safety, Compliance, Department and Program Evaluation and Assessment, Digital Library, Equity, Inclusion, and Diversity, Faculty Support, Group Subscription, Institutional Assessment, Institutional Culture, Leadership, Leadership, Online Program Evaluation and Assessment, Online Program Strategy, Personal and Professional Development for Academic Leaders, Regulatory Compliance, Risk Management, Strategic Planning, Student Support, Supporting Online Faculty, Title IX Clery and VAWA

From:

$

1,297.00

for 1 year