How Can I Intentionally Create a Course that Boosts Learning and Decreases Student Stress?
By making slight tweaks to course design, teaching faculty can make meaningful strides in relieving student mental health concerns and stress, as well as increasing learning and retention. This 20-Minute Mentor provides concrete examples to show you how!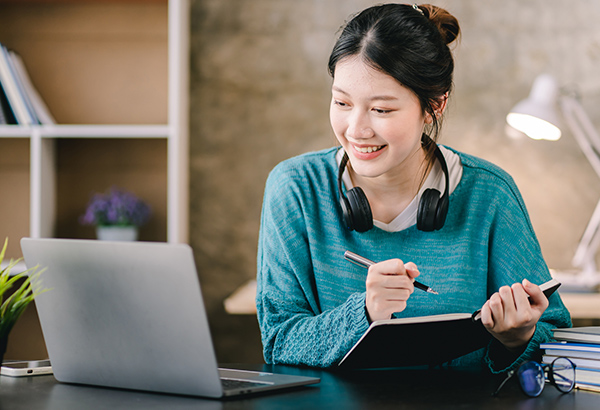 How Can I Intentionally Create a Course that Boosts Learning and Decreases Student Stress?
Teachers can unintentionally impact their students' ability to learn or even graduate, just in the way their courses are designed. But small changes to course design can make a big difference to students struggling with stress and other mental health concerns, and also improve learning and retention.
This 20-Minute Mentor highlights how faculty can craft courses that simultaneously decrease student stress (especially for those with high anxiety) and boost learning for all our students. Several concrete examples will help faculty realize that with evidence-backed course design approaches, they can boost learning and improve wellness for all their students.
Learning Goals
After viewing this Magna 20-Minute Mentor, participants will be able to:
Understand how mental health challenges can interfere with learning
Gain strategies for designing courses in ways that reduce unnecessary stress and discouragement for students with mental health challenges, while boosting learning for all students
Take away an analytical framework to use to examine any aspect of course design or classroom teaching—a cost-benefit analysis that will lead to a more inclusive teaching approach for students with mental health challenges
Topics Covered
Mental health challenges
Intentionality
High-stakes tests
Timed tests
Spaced and mastery learning
Simplicity, clarity, and flexibility in assignment structures
Audience
This program will benefit:
Product Code: PM23DA
Campus Access License
With the purchase of the optional Campus Access License, registrants are granted a license to download the program contents to a password-protected network, server, or website for additional staff use. You will receive information on downloading the contents of the program within 3-5 business days after payment has been received by Magna.
Group Subscription Options
Assessment, Grading, and Feedback, Blended and Flipped Learning, Course Delivery and Instruction, Course Design and Preparation, Department and Program Evaluation and Assessment, Digital Library, Faculty, Faculty Support, Group Subscription, Institutional Culture, Leadership, Legal Concerns, Monday Morning Mentor, Online Assessment, Grading, and Feedback, Online Course Delivery and Instruction, Online Course Design and Preparation, Online Program Evaluation and Assessment, Online Program Strategy, Personal and Professional Development for Academic Leaders, Specific Student Populations, Student Engagement, Supporting Online Faculty, Teaching Strategies

$

999.00

Campus Safety, Compliance, Department and Program Evaluation and Assessment, Digital Library, Equity, Inclusion, and Diversity, Faculty Support, Group Subscription, Institutional Assessment, Institutional Culture, Leadership, Leadership, Online Program Evaluation and Assessment, Online Program Strategy, Personal and Professional Development for Academic Leaders, Regulatory Compliance, Risk Management, Strategic Planning, Student Support, Supporting Online Faculty, Title IX Clery and VAWA

From:

$

1,297.00

for 1 year