How Can I Introduce Creativity to My Classes to Build Connection with Students?
Learn new ways of developing lesson plans that help you better connect with your students and ultimately help your students succeed.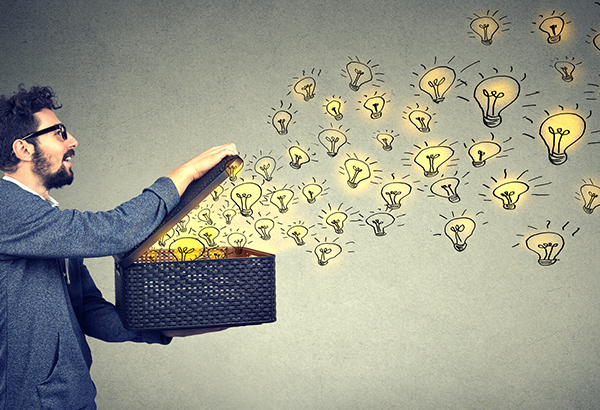 How Can I Introduce Creativity to My Classes to Build Connection with Students?
There is no single best methodology for learning. Teachers who use multiple approaches to connect their material with students' needs can help them really connect.
This 20-Minute Mentor provides strategies for using creative approaches to create connection with your students so they can benefit from an engaging and meaningful learning experience. You'll focus on constructing more impactful and creative lesson plans as well as diversified teaching methods to connect with students.
Learning Goals
After viewing this Magna 20-Minute Mentor, participants will be able to:
Develop an understanding of how to foster creativity and connection in the classroom
Identify strategies for implementing creative teaching methods
Explore how to create meaningful learning experiences for students
Topics Covered
An overview of teaching and learning styles
Strategies to help teachers move from a lecture-focused approach and find creative ways to present their content
Strategies to help educators connect material with students' learning needs
Audience
This program will benefit faculty teaching in any modality.
Product Code: PM23CA
Campus Access License
With the purchase of the optional Campus Access License, registrants are granted a license to download the program contents to a password-protected network, server, or website for additional staff use. You will receive information on downloading the contents of the program within 3-5 business days after payment has been received by Magna.
Group Subscription Options
Assessment, Grading, and Feedback, Blended and Flipped Learning, Course Delivery and Instruction, Course Design and Preparation, Department and Program Evaluation and Assessment, Digital Library, Faculty, Faculty Support, Group Subscription, Institutional Culture, Leadership, Legal Concerns, Monday Morning Mentor, Online Assessment, Grading, and Feedback, Online Course Delivery and Instruction, Online Course Design and Preparation, Online Program Evaluation and Assessment, Online Program Strategy, Personal and Professional Development for Academic Leaders, Specific Student Populations, Student Engagement, Supporting Online Faculty, Teaching Strategies

$

999.00

Campus Safety, Compliance, Department and Program Evaluation and Assessment, Digital Library, Equity, Inclusion, and Diversity, Faculty Support, Group Subscription, Institutional Assessment, Institutional Culture, Leadership, Leadership, Online Program Evaluation and Assessment, Online Program Strategy, Personal and Professional Development for Academic Leaders, Regulatory Compliance, Risk Management, Strategic Planning, Student Support, Supporting Online Faculty, Title IX Clery and VAWA

From:

$

1,297.00

for 1 year