How Can I Move From Supporting to Empowering Trans-spectrum Students?
Take away strategies instructors can use to create a safe space where transgender students can feel they belong without fear or stress to help them perform better academically and grow personally.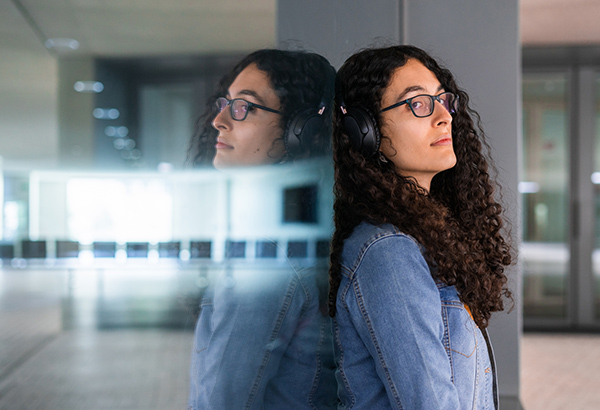 How Can I Move From Supporting to Empowering Trans-spectrum Students?
When students feel welcome and included, they have a better chance for academic success. Yet LGBT students, especially transgender students, can unfortunately feel unwelcome or alienated in the classroom.
This 20-Minute Mentor provides strategies and tools to help create a more inclusive classroom for transgender students. Jonathan Howle, EdD, Learning Design and Development Technologist at Guilford College, will show you how making small, inclusive adjustments to communicating with students will help them feel more comfortable, perform better academically, and grow personally.
Learning Goals
After viewing this Magna 20-Minute Mentor, participants will be able to:
Better understand what trans students are experiencing in the college classroom
Create a more inclusive and welcome classroom environment for all students
Facilitate student personal development
Topics Covered
The sense of alienation and disorientation many trans students experience
Strategies to become a safe space for trans students to express their identities
Approaches to create a sense of belonging for trans students within the classroom
Tinto's Model of Student Motivation and Persistence
Audience
This program will benefit:
Faculty teaching in any modality
Product Code: PM23HA
Campus Access License
With the purchase of the optional Campus Access License, registrants are granted a license to download the program contents to a password-protected network, server, or website for additional staff use. You will receive information on downloading the contents of the program within 3-5 business days after payment has been received by Magna.
Group Subscription Options
Assessment, Grading, and Feedback, Blended and Flipped Learning, Course Delivery and Instruction, Course Design and Preparation, Department and Program Evaluation and Assessment, Digital Library, Faculty, Faculty Support, Group Subscription, Institutional Culture, Leadership, Legal Concerns, Monday Morning Mentor, Online Assessment, Grading, and Feedback, Online Course Delivery and Instruction, Online Course Design and Preparation, Online Program Evaluation and Assessment, Online Program Strategy, Personal and Professional Development for Academic Leaders, Specific Student Populations, Student Engagement, Supporting Online Faculty, Teaching Strategies

$

999.00

Campus Safety, Compliance, Department and Program Evaluation and Assessment, Digital Library, Equity, Inclusion, and Diversity, Faculty Support, Group Subscription, Institutional Assessment, Institutional Culture, Leadership, Leadership, Online Program Evaluation and Assessment, Online Program Strategy, Personal and Professional Development for Academic Leaders, Regulatory Compliance, Risk Management, Strategic Planning, Student Support, Supporting Online Faculty, Title IX Clery and VAWA

From:

$

1,297.00

for 1 year