How Can I Use AI as a Student Writing and Editing Coach?
Gain valuable insights on using the power of AI to assist students in strengthening their writing and editing skills, with benefits including: generating writing ideas, providing instant neutral feedback, and serving as a study aid.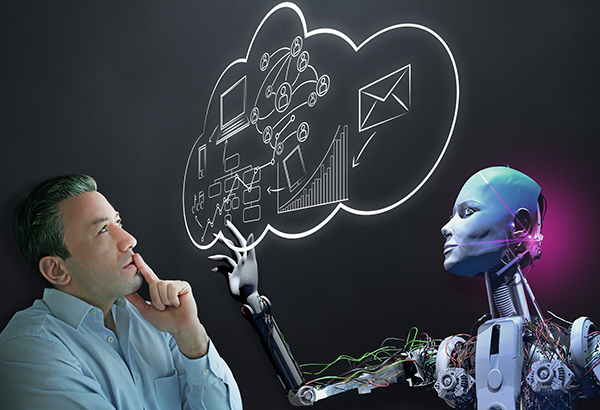 How Can I Use AI as a Student Writing and Editing Coach?
Educators now find themselves in an era where generative Artificial Intelligence (AI) tools are ingrained in most programs available. New ethical challenges can emerge, but it's crucial for educators to evolve and master the art of effectively guiding students to use these innovative tools. One such opportunity is being able to use the power of AI to help students strengthen their own writing and editing.
This 20-Minute Mentor shares:
What tools can be used as a writing and editing aid
Specific ways educators can use AI to help their students strengthen their writing and editing
How these tools can be implemented into courses
Learning Goals
After viewing this Magna 20-Minute Mentor, participants will be able to:
Implement AI tools in students' toolkit
Identify the capabilities of AI as a writing aid
Pinpoint where AI assistance should end, and human assistance should begin
Guide students in several AI-assisted exercises to hone their writing skills
Topics Covered
Types of AI writing and editing tools
Benefits of using AI writing and editing tools
Caveats of encouraging students to use AI writing and editing tools
Strategies for effective feedback loops
Audience
This program will benefit:
Faculty teaching in any modality
Student Support Professionals
Product Code: PM23LA
Campus Access License
With the purchase of the optional Campus Access License, registrants are granted a license to download the program contents to a password-protected network, server, or website for additional staff use. You will receive information on downloading the contents of the program within 3-5 business days after payment has been received by Magna.
Group Subscription Options
Assessment, Grading, and Feedback, Blended and Flipped Learning, Course Delivery and Instruction, Course Design and Preparation, Department and Program Evaluation and Assessment, Digital Library, Faculty, Faculty Support, Group Subscription, Institutional Culture, Leadership, Legal Concerns, Monday Morning Mentor, Online Assessment, Grading, and Feedback, Online Course Delivery and Instruction, Online Course Design and Preparation, Online Program Evaluation and Assessment, Online Program Strategy, Personal and Professional Development for Academic Leaders, Specific Student Populations, Student Engagement, Supporting Online Faculty, Teaching Strategies

$

999.00

Campus Safety, Compliance, Department and Program Evaluation and Assessment, Digital Library, Equity, Inclusion, and Diversity, Faculty Support, Group Subscription, Institutional Assessment, Institutional Culture, Leadership, Leadership, Online Program Evaluation and Assessment, Online Program Strategy, Personal and Professional Development for Academic Leaders, Regulatory Compliance, Risk Management, Strategic Planning, Student Support, Supporting Online Faculty, Title IX Clery and VAWA

From:

$

1,297.00

for 1 year