How Can I Use AI to Draft Course Materials?
Educators will receive guidance into the world of AI tools for teaching which can lead to more effective and engaging teaching practices.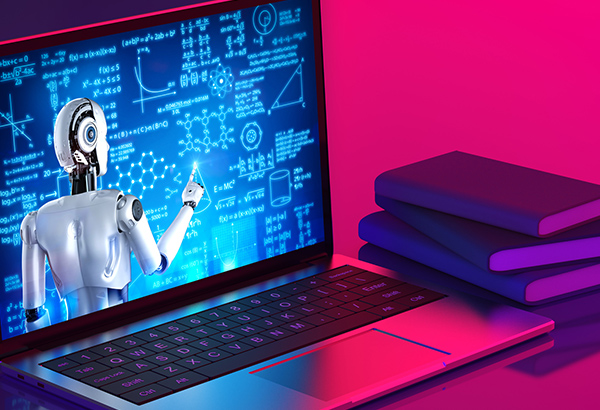 How Can I Use AI to Draft Course Materials?
With the increasing prevalence of generative Artificial Intelligence (AI) tools like ChatGPT, the responsibility is falling on educators to adjust and familiarize themselves with a technology that is undeniably becoming as significant as calculators and computers in today's educational landscape.
Using AI in a teaching capacity offers educators various time saving and engagement enhancing benefits. This 20-Minute Mentor will serve as a go-to resource detailing the types of AI available for use, and helping educators pick and choose the right tools for their needs.
Learning Goals
After viewing this Magna 20-Minute Mentor, participants will be able to:
Understand the different uses for AI
Implement AI to create and edit course materials
Use AI effectively to leave more room for the human aspect of instruction
Identify where AI is not perfect and needs human intervention
Topics Covered
Benefits and concerns of AI
Four categories of AI tools
Best practices for working with AI
Audience
This program will benefit:
Faculty teaching in any modality
Instructional Designers
Product Code: PM23JA
Campus Access License
With the purchase of the optional Campus Access License, registrants are granted a license to download the program contents to a password-protected network, server, or website for additional staff use. You will receive information on downloading the contents of the program within 3-5 business days after payment has been received by Magna.
Group Subscription Options
Assessment, Grading, and Feedback, Blended and Flipped Learning, Course Delivery and Instruction, Course Design and Preparation, Department and Program Evaluation and Assessment, Digital Library, Faculty, Faculty Support, Group Subscription, Institutional Culture, Leadership, Legal Concerns, Monday Morning Mentor, Online Assessment, Grading, and Feedback, Online Course Delivery and Instruction, Online Course Design and Preparation, Online Program Evaluation and Assessment, Online Program Strategy, Personal and Professional Development for Academic Leaders, Specific Student Populations, Student Engagement, Supporting Online Faculty, Teaching Strategies

$

999.00

Campus Safety, Compliance, Department and Program Evaluation and Assessment, Digital Library, Equity, Inclusion, and Diversity, Faculty Support, Group Subscription, Institutional Assessment, Institutional Culture, Leadership, Leadership, Online Program Evaluation and Assessment, Online Program Strategy, Personal and Professional Development for Academic Leaders, Regulatory Compliance, Risk Management, Strategic Planning, Student Support, Supporting Online Faculty, Title IX Clery and VAWA

From:

$

1,297.00

for 1 year