How Can I Use Multimedia Course Content to Create a Tutoring Library for Students?
Discover the potential of multimedia tutorial libraries to elevate engagement, enhance accessibility, and cater to diverse learning preferences, and in just 20 minutes, you'll learn how to develop, create, and seamlessly implement your own for your course.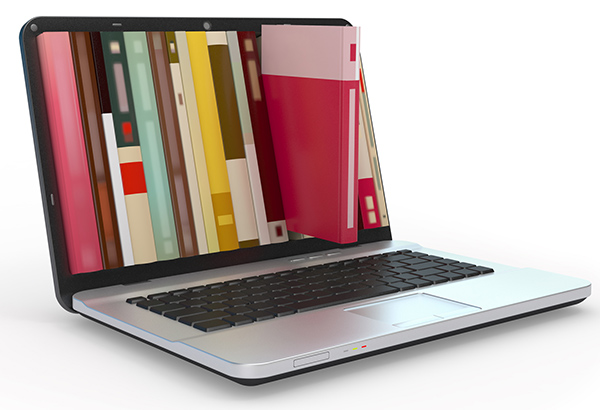 How Can I Use Multimedia Course Content to Create a Tutoring Library for Students?
Today's students want flexibility and variability in the classroom. They can find the standard practices of lecture, activity, and test too monotonous which causes disengagement. After all, they live in the information age where content is available anywhere at any time. Providing alternatives content delivery like videos, audio, and podcasts can breathe new life into the classroom and greatly enhance their engagement with course material.
In this Magna 20-Minute Mentor, Robb Beane, MEd, guides you through the key to reinvigorating the learning experience—the multimedia tutoring library. With this innovative approach, you will not only increase student engagement but also improve accessibility and cater to the unique learning needs of every student in your classroom.
In just 20 minutes, you'll acquire the essential knowledge to kickstart your own multimedia tutoring library:
Content Creation and Upload Tools: You'll learn how to craft and upload captivating multimedia content that resonates with your students. This program equips you with the necessary tools and strategies to simplify the process.
Classroom Implementation Strategies: Discover practical and effective methods for seamlessly integrating your multimedia tutoring library into your teaching. You'll gain insights into how to harness its full potential, elevating the learning experience for your students.
Easy-to-Understand Program: This program is tailor-made for simplicity and accessibility, with no need for advanced technical skills. You'll confidently navigate the world of multimedia tutoring libraries with ease.
Learning Goals
After viewing this Magna 20-Minute Mentor, participants will be able to:
Understand the basics of creating a tutoring library
Recognize the pedagogical benefits of implementing a tutoring library
Discover tools to help create media for a tutoring library
Topics Covered
An overview of the basics of multimedia tutoring libraries
Student perceptions of multimedia tutoring libraries
Benefits to implementing a multimedia tutoring library
Recommendations for helpful programs to create multimedia content
Audience
This program will benefit:
Faculty teaching in any modality
Product Code: PM23SA
Campus Access License
With the purchase of the optional Campus Access License, registrants are granted a license to download the program contents to a password-protected network, server, or website for additional staff use. You will receive information on downloading the contents of the program within 3-5 business days after payment has been received by Magna.
Group Subscription Options
Assessment, Grading, and Feedback, Blended and Flipped Learning, Course Delivery and Instruction, Course Design and Preparation, Department and Program Evaluation and Assessment, Digital Library, Faculty, Faculty Support, Group Subscription, Institutional Culture, Leadership, Legal Concerns, Monday Morning Mentor, Online Assessment, Grading, and Feedback, Online Course Delivery and Instruction, Online Course Design and Preparation, Online Program Evaluation and Assessment, Online Program Strategy, Personal and Professional Development for Academic Leaders, Specific Student Populations, Student Engagement, Supporting Online Faculty, Teaching Strategies

$

999.00

Campus Safety, Compliance, Department and Program Evaluation and Assessment, Digital Library, Equity, Inclusion, and Diversity, Faculty Support, Group Subscription, Institutional Assessment, Institutional Culture, Leadership, Leadership, Online Program Evaluation and Assessment, Online Program Strategy, Personal and Professional Development for Academic Leaders, Regulatory Compliance, Risk Management, Strategic Planning, Student Support, Supporting Online Faculty, Title IX Clery and VAWA

From:

$

1,297.00

for 1 year